Joe Hillman Plumbers has been providing plumbing services in South Florida since 1987. We offer high-quality services to both residential and commercial clients, whether you are facing a plumbing emergency or simply want to spruce up your bathroom. You can schedule an appointment with one of our plumbers who works in Parkland and surrounding cities in Florida.
We provide 24/7 emergency plumbing services as well as general maintenance plumbing, installation services, and commercial plumbing services. Our sales agents are available by phone to answer any questions about our Parkland plumbing services and provide you with quote estimates.
Our Plumbers Can Come to Your Home or Business Any Time, Any Day
At Joe Hillman Plumbers, we offer 24/7 emergency plumbing services. This means:
You can call for a plumber at any time of day, any day of the week, and we will send someone from our team to service your home or business.
You do not have to wait for a scheduled appointment if you are facing a plumbing crisis. We have technicians on call who can report to emergencies as soon as possible.
Our plumbers travel with various types of equipment so they can handle all sorts of plumbing emergencies.
If you need a follow-up visit for further maintenance, our plumbers can schedule your appointment on site after evaluating the severity of your case.
Commercial Businesses Can Also Call for Emergencies
Run a commercial business? At Joe Hillman Plumbers, we are prepared to rush to our commercial clients and restore their water lines, gas lines, and any other affected systems so they can get back to business quickly.
We understand that pausing business because of a plumbing issue often results in profit losses and stalled productivity. Plumbing concerns can also become a health and safety issue, potentially holding a business liable for damages if an employee or customer gets injured or sick. Our team will report to your location as soon as possible to address the emergency.
Consider Hiring a Contractual Plumber to Prevent Emergencies
After an emergency occurs, you might be wondering how to avoid more plumbing emergencies in the future. It's easy – sign on with a plan for a contractual plumber from Joe Hillman Plumbers. Our team can perform regular maintenance checks on your property per your plan's details and prevent issues from developing with thorough inspections.
Other reasons to consider joining our company's membership program include:
Discounted rates on maintenance and repair appointments
Same-day scheduling for non-emergency plumbing issues
A yearly inspection included in your plan
All equipment installed comes with warranties
Additional opportunities for savings, such as the Diamond Platinum Club and special financing options
Types of Plumbing Issues We Handle
At Joe Hillman Plumbers, our technicians repair many types of plumbing problems in people's homes, offices, commercial buildings, and industrial factories. Some of the main issues we handle are:
Clogs (in drains, toilets, etc.)
Leaks from pipes, faucets, or slabs
Low water pressure
Septic tank concerns and other risks caused by the sewage line
Water line concerns
Gas line concerns
Water heater malfunctions
Toilet-related concerns, such as a running toilet
Whether you need residential plumbing or commercial plumbing services, our technicians can inspect your plumbing line to detect errors and other potential risks, then do any necessary repairs.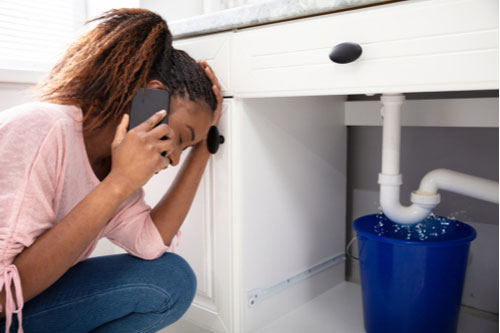 Our Team Also Installs New Plumbing Fixtures
In some cases, a problem might be so difficult to fix that it would be better to put your money toward replacing the damaged area of your plumbing line. In other cases, customers may want to replace outdated plumbing before issues arise. Regardless of your reasoning, if you are interested in installing new fixtures in your home or commercial building, our team also provides installation services.
Our plumbers can install new:
Toilets
Sinks
Faucets
Whole-house pipe systems
Septic tank systems
Water heaters
Our sales agents will work with you to build a plan for the item(s) you want to install, then give you free quotes on the cost of labor and materials. All installations meet the 2020 Florida Building Code and will meet future codes as state regulations adapt and change.
We Provide Top-Rated Service
At Joe Hillman Plumbers, our team has been providing plumbing services in Parkland and the surrounding area since 1987. We have helped thousands of homeowners and business owners address emergency plumbing concerns, replace water heaters, deal with gas leaks, and much more over the last 30+ years.
We take pride in providing high-quality customer service to all of our clients. We train our plumbers to be professional and courteous when servicing a client's home or commercial property. Our company has an excellent reputation with the Better Business Bureau (BBB).
Testimonials From Our Past Clients
Don't take our word for it. Here's what some of our past customers had to say about our team.
"I used Hillman Plumbing to fix the valves in the two bathrooms in my house. Tony came out and did an excellent job. He was very professional and gave me great suggestions to fix the problem that I had. I would recommend this company to anyone with plumbing issues." –Isla H.
"They returned phone calls and were professional in every way. They showed up on time, got the job done and left the area clean. I would highly recommend them for any job large or small." –Andrew L.
Call Us Today for Plumbing Services in Parkland
If you are having plumbing issues in your home, office, or commercial building, Joe Hillman Plumbers is here for you. Our technicians are licensed and trained to perform both residential and commercial plumbing services, whether you have a minor leak in your home or a major plumbing malfunction in your place of business. We have plumbers on call who are ready to respond to emergency calls and can schedule maintenance appointments as necessary.
Call (954) 601-3286 to set an appointment with Joe Hillman Plumbers today. If you are interested in installation services, our sales agents can also give you a free estimate based on your project goals.