Plumbing emergencies can range from something as small as a mysterious leak coming from the ceiling to as big as finding out the sewer line flooded your bathroom. Each scenario, however, can cause homeowners and businesses tremendous stress and financial setback. If you discovered an issue with the plumbing system in your Davie home or business, our team at Joe Hillman Plumbers is ready to come to your aid.
Our company has been providing emergency plumbing services in Davie, Florida for over 31 years. We take pride in our reputation in the community and guarantee 100% satisfaction with your plumbing services or your money back.
We Provide 24/7 Emergency Plumbing Services in Davie, Florida
At Joe Hillman Plumbers, we understand that if a pipe bursts in your home, you might not have the time to wait for a service appointment three days later. Our company provides 24/7 emergency plumbing services in Davie and other areas in Florida because we want our customers to prevent as much damage to their homes as possible.
Our emergency plumbing service policy ensures that we:
Service Your Property No Matter What Time or Day of the Week It Is.
When we say we offer 24/7 emergency repair services, we mean it. Whether you discover your plumbing issues in the middle of the night or over the weekend, our plumbing experts are available to serve you 24 hours a day, seven days a week.
Have a Plumbing Technician on Call to Report to Emergencies.
Joe Hillman Plumbers has plumbing technicians available in various cities throughout Florida so that we can report to your property as soon as possible. We make sure to keep technicians on call so that customers can get service within reasonable response times.
Keep Our Plumbing Vehicles Stocked With Appropriate Tools.
Our company makes sure that each technician has state-of-the-art plumbing equipment needed to handle a plumbing emergency.
If your plumbing emergency requires extensive work or may involve biohazard risks (e.g., waste from the sewer line has flooded your home), our technicians may work to resolve immediate concerns on your property, then schedule additional service appointments if necessary.
Is Your Business Having an Emergency? We Offer Commercial Plumbing Services, Too
At Joe Hillman Plumbers, we also provide emergency plumbing services to our commercial clients. Rather than risk having to halt your business because of a plumbing issue, you can call our company to have one of our technicians come to your commercial property and work on repairs while you continue regular work duties.
Some of our commercial clients include:
Hotels and resorts
Supermarkets
Our company is happy to add more local businesses and large retail corporation franchises to our client list. We work hard to establish great relationships with businesses in our South Floridian community.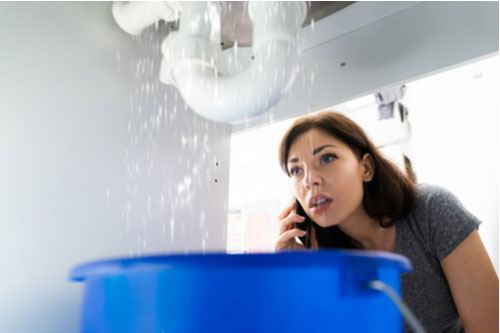 Common Types of Commercial Plumbing Issues We Repair
Our plumbing experts often handle the following issues that commercial business owners experience:
Clogged toilets
Faucet leaks
Running toilets
Low water pressure
Pipe leaks
Our team can also conduct inspections on your property to prevent plumbing malfunctions from occurring. You can discuss our rates for annual and biannual inspections when one of our plumbing technicians services your property.
Our Plumbers Are Trained and Licensed to Handle Various Plumbing Problems
Our technicians at Joe Hillman Plumbers often fix the following types of plumbing issues:
Drain Cleaning
Clients who have blocked drains can have them cleaned out so that their drainage system functions properly again. Drain clogs can be a result of debris, gunk buildup from hair and shredded skin, broken pipes, pipe installation errors, and heavy rain.
Gas Line Repairs
Gas line repairs can range from fixing errors in the gas line that are affecting gas-powered appliances (e.g., stoves and boilers) to addressing a gas leak on the property. Gas generally travels through a pipe system to power appliances or heat up the home, so when leaks or other malfunctions occur, it can indicate a large plumbing issue.
Leak Detection
Whether you have a gas or water leak, it is crucial that you pinpoint the leak and seek repair services immediately to diminish as much damage as possible. Unaddressed leaks can cause irreversible water damage, structural damage, and even physical health damage, depending on the kind of leak.
Sewer Line Repairs
A sewer line backup can occur as the property's pipe system ages or other damage occurs over time, such as trees that grow roots near the property's sewer line or annual weather conditions that strain the system. Sewer line issues can involve ruptured sewer pipes, flooding, and pipe erosion. If the emergency requires digging on your property, you may have to notify the Utilities Department in Davie before the excavation.
Slab Leaks
Slab leaks can easily lead to mold development. If left unaddressed, slab leaks can also cause structural problems in the property's foundation, which might cause it to collapse. Our plumbing technicians can review your pipe system to see if any parts need to be updated or replaced. If necessary, our team may break through the slab and do excavation work to address plumbing issues.
Water Line Repairs
The water line transfers water through the plumbing pipe system. Whether you are struggling with weakened water pressure or notice leaks and/or signs of mold coming from the water line, our plumbers can inspect your water line system and apply necessary repairs after turning off the shut-off valve.
If you are experiencing another plumbing emergency not mentioned above, our team can still service your home to fix the issues you're facing.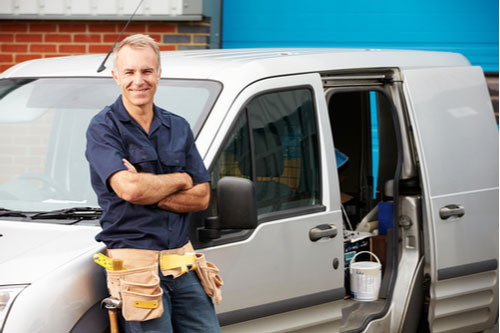 Joe Hillman Plumbers Also Provides Installation and Inspection Services
In some emergency situations, homeowners and business owners may find that their repairs involve installing an entirely new plumbing system or portions of it. Our plumbing technicians are trained to do the following types of installations and other services.
Faucet Installations
If your sink's faucet has excessive damage, rust buildup, or toxic mold, we may suggest installing a new faucet. Our sales agents can go over rates for different faucet models that our plumbing technicians work on.
Toilet Installations
Our plumbers can install a new toilet unit into your home or commercial property. Whether you need to repair a damaged toilet or would like to install an upgraded toilet model to improve your bathroom conditions, our technicians are prepared to make the installation process smooth for you.
Water Heater Service
According to the Centers for Disease Control and Prevention (CDC), over 112,000 people per year in the United States go to the hospital after touching scalding water – many cases of which were likely produced by malfunctioning water heaters. If your water heater system is producing extreme water temperatures or causing other issues (e.g., gas leaks), you may want to consider installing a new unit to prevent further injury and damage.
Whole House Re-Pipe
If you purchased a home that was built before the 1980s and has not had routine renovations performed on the pipe system, you may face several plumbing issues. Our technicians can inspect your property to determine whether a whole house re-pipe is necessary for your unit, depending on the problem you request repairs for.
Additionally, if you are interested in purchasing a new home and would like to conduct an inspection on the property, our team offers sewer camera video inspection services. This video offers insight into the sewer line of the property due to the special cameras we use to inspect the foundation. We can alert you of any issues we find before they develop into full-blown plumbing emergencies.
We Strive to Provide Professional Customer Service to Our Clients
At Joe Hillman Plumbers, we work hard to make our clients feel safe on their property as our technicians repair their plumbing systems. Many people feel uncomfortable inviting strangers into their home, so we understand the importance of training our plumbing technicians to be professional, courteous, and all-around kind to our clients.
We guarantee that you will not face any aggressive behavior, such as swearing or yelling, during your service as part of our $100 no-aggravation guarantee. If your service experience was negative, we want to apologize and offer $100 as compensation for the service you receive. Otherwise, we guarantee you will be satisfied with our team and experience no clogs within 30 days of repair.
Call Joe Hillman Plumbers Whenever You Have an Emergency in Davie, Florida
Whether you have a leak or a clogged drain, our team at Joe Hillman Plumbers is ready to resolve any issue you're facing at home or in your business. Our company offers 24/7 emergency plumbing services in Davie and surrounding cities in Florida, so call us at (954) 601-3286 whenever you see the first signs of trouble.
Worried the cost of your emergency plumbing repair will be out of your budget? At Joe Hillman Plumbers, we offer plumbing financing options to make our services affordable for our customers. Be sure to also look out for discounts and coupons we regularly give out to save on your next repair service.