Water damage from plumbing issues can be devastating, yet people often try to fix these problems themselves. When a non-urgent issue arises, it's vital to get it taken care of properly so it doesn't become an urgent situation in the future. You may be able to provide a temporary solution with a DIY project, but ultimately you are just delaying the inevitable.
When you need Miami plumbing services, for either an urgent or non-urgent issue, Joe Hillman Plumbers is ready to help you. Our business operates 24/7 to ensure that all of your plumbing needs are met. Do not make the mistake of trying to fix a plumbing issue with a home remedy.
Get the damage repaired correctly the first time and save yourself untold trouble in the future. Call (954) 601-3286 today for the best plumbing service in Miami.
Residential and Commercial Plumbing Services in Miami
Joe Hillman Plumbers offers both commercial and residential plumbing services 24 hours a day. Our team is committed to handling all jobs thoroughly and professionally, no matter how big or small they might be.
Some of the services that we provide include:
Water Heater Installations
Drain Cleaning
Water Line Repairs
Gas Line Repairs
Toilet Installations
Faucet Installations
Leak Detection
Video Inspections
Sewer Line Repairs
Repiping
Residential Plumbing
If you have a leak in your home or you need something properly installed, it's important that you do it in a timely fashion. While you may be able to wait on other home-related problems, plumbing issues should be addressed immediately, before they become costly disasters.
No matter how simple a project may seem, it is best to have a professional repair it. Seemingly small issues can mask complicated underlying problems noticeable only to a seasoned plumber. If you try to complete the repair yourself, you may not actually fix the main cause of your plumbing issue.
Do not make the mistake of only partially fixing a problem to save money. This may seem like the right decision in the short term, but eventually, it could end up costing you much more.
Commercial Plumbing
All of the warnings we give for residential plumbing issues are just as applicable to commercial plumbing. When a problem presents itself, call a professional right away.
Our team is proud to serve many Miami businesses, including condos, hotels, restaurants, retail stores, and many other commercial locations. Our team is on call 24/7, and we are ready to help you with all of your emergency and non-emergency situations.
When repairs are needed in a commercial space, they can be expensive, and we understand that sometimes it may seem as though there is a cheaper option. That is why we thoroughly explain your options to you. Sometimes fixing an entire problem can save you a lot of money over the long term, even if it costs a bit more right now.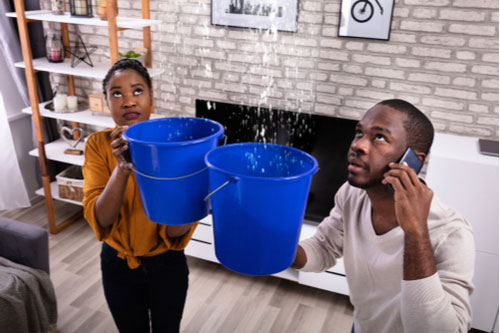 Why Choose Joe Hillman Plumbers?
We understand that you have many options for your Miami plumbing needs. That is why we strive to do everything right the first time and are committed to providing the best customer service in Miami. We don't just want to fix your problem, we want to exceed your expectations.
24-Hour Service, 365 Days Per Year
Our plumbers are on-call day and night, all year round. This means we can handle your plumbing needs whether you have an emergency on a holiday or at 2:00 am. When you need us, we're there for you.
We know that plumbing issues cannot wait. A drip can quickly turn into a problematic leak (accompanied by water damage). If you notice something working improperly, call us, and we will fix the problem immediately.
Over 31 Years of Experience
All of our nearly 100 employees have been thoroughly trained to provide the best service possible no matter what type of plumbing issue you have. We've served South Florida for over 31 years, and are proud of the reputation for excellence we've built in the community. We take personal gratification in doing exceptional work and leaving our customers satisfied.
This commitment to quality has helped us achieve an A+ rating from the Better Business Bureau and is why we achieve consistently high ratings on many contractor and customer review sites.
Financing Options Available
While we always strive to provide our high-quality service at a low price, some projects can be costly due to the amount of work and manpower needed. That is why we have partnered with GreenSky to help make your projects more affordable. GreenSky offers multiple financing options for those who qualify.
The financing offered by GreenSky ensures that you can handle your entire plumbing issue immediately, rather than doing part of it now, then doing the rest when you have the available finances. To learn more about these financing options, you can discuss GreenSky with your plumbing technician when they offer their solution and repair plan for your problem.
Contact Us Today for the Best Miami Plumbing Services!
Whether you need emergency plumbing assistance or you need an installation done right, Joe Hillman Plumbers can help.
Our business has expanded in the last three decades, and our commitment to excellence has never wavered. Our plumbers are on call 24 hours a day, 365 days a year, making us one of the most convenient and reliable plumbers in the state of Florida.
When you have plumbing issues in Miami, whether they are urgent or non-urgent, Joe Hillman Plumbers can be your one-stop shop. No matter how big or small your project is, we strive to exceed your expectations.
When we leave your property, we want you to feel confident in knowing that you've received quality work and can feel good recommending us to friends and family. When you need plumbing services in Miami, call us at 954-281-3339 or contact us online.