Plumbing is an essential part of any home. Without a properly functioning plumbing system, your home would be uninhabitable. To ensure that your plumbing system works to the best of its ability, it's important to have a reliable plumbing contractor you can trust to do the job right.
When you're in need of Hialeah residential plumbing services, look no further than the team at Joe Hillman Plumbers. We're proud to offer comprehensive plumbing services in Hialeah and throughout South Florida.
We're always available to help with any repair or installation needs – 24 hours a day, seven days a week. Whatever type of plumbing issue you're facing, we're confident that Joe Hillman Plumbers can provide a solution.
Residential Plumbing Services We Provide in Hialeah
There are many types of residential plumbing services we offer in Hialeah. Below are some of the jobs we handle.
Drain Cleaning
One of the most common plumbing issues that homeowners face is clogged drains. A clogged drain can cause water to back up into your home, which usually leads to even worse problems. If you suspect you have a clogged drain, call a plumber for help as soon as possible.
Faucet Installation and Repair
If you need a plumbing contractor to install or repair a faucet in your home, the team at Joe Hillman Plumbers is here to help. We offer comprehensive faucet installation and repair services to residents in Hialeah. Our team is professional, skilled, and courteous, and we provide quality service at a fair price.
Whole Residence Repiping
Have you ever had a particularly bad leak or clog in your house? Sometimes, the pipes in a home are worn out or old and urgently need to be replaced. Pipes in the house that are constantly used, such as bathroom and kitchen pipes, need to be replaced most urgently – especially if there has been a lot of water wastage in the past. If left unchecked, damaged or broken pipes can cause much bigger issues, such as flooding.
Gas Line Repairs
If you're experiencing problems with your gas line, call a plumber for help right away. Gas leaks can put you and anyone else at the house at risk for carbon monoxide poisoning or sudden explosions. Joe Hillman Plumbers offers comprehensive gas line repair and replacement services to Hialeah residents. We'll work diligently to get your gas line repaired quickly and safely as possible.
Leak Repairs
If there is a water leak in your home, contact Joe Hillman Plumbers to have it located and repaired. Water leaks can cause all sorts of problems, including water damage, mold or mildew growth, and higher water bills. Our team will work quickly and efficiently to get your leak repaired and avoid any further damage.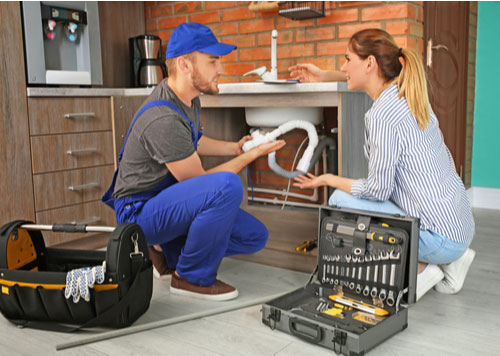 Water Heater Installation and Repair
If you need a plumbing contractor to repair an existing water heater or install a new one in your home, Joe Hillman Plumbers is here to help you. We have the skills and experience to repair or replace your water heater and keep you and your family warm and comfortable. No matter what type of water heater you have, we're confident that we can provide a solution.
Video Inspections
Water leaks are sometimes difficult to detect. That's why it is helpful to have a video inspection performed by a qualified plumbing contractor as soon as you notice a problem. A video inspection can show the actual damage done to your walls, ceilings, floors, and other surfaces. Most importantly, it can also identify where the leak is coming from.
Your plumber will explain the necessary repair and notify you of any cracks in your foundation or walls that need servicing.
Sewer Line Repairs
Sewer line damage can be caused by tree roots, corroded pipes, debris, foreign objects, and more. If you're having problems with your sewer line, contact a plumber for help immediately.
If you do not know the cause of your problem, it's always a good idea to call a plumber! The team at Joe Hillman Plumbers is available to you 24/7 for emergency service or by appointment.
Choosing a Residential Plumbing Company in Hialeah
When it comes to choosing a residential plumbing company in Hialeah, it's important to choose one that you can trust. Joe Hillman Plumbing is a reliable and reputable plumbing company that has provided services to Hialeah residents for over 30 years.
We offer comprehensive plumbing services, and we're always available for your repair or installation needs. Here are some tips to help you choose the best plumbing company for you.
Ask Around
One of the best ways to find a good plumbing company is to ask around. Talk to your friends, family, and neighbors to see if they have any recommendations.
Check Online Reviews
Another great way to find a good plumbing company is to check for online reviews or testimonials. There are several search engines and websites that allow customers to leave reviews, so you can see what other people think of a particular company.
Get a Price Quote
Before you hire a plumbing company, be sure to get a price quote. This estimate should tell you how much the work will cost, so you can decide if it's in your budget or if you need to make other arrangements.
Check Their Reputation
Be sure to check the reputation of the plumbing company you're considering. Again, you can do this by checking online reviews or talking to people who have used their services in the past.
Confirm They Are Licensed and Insured
This ensures the plumbing company is qualified to do the work you need and protects you in the event that something goes wrong with the job.
Choose a Company With Experience
You always want to choose a plumbing company with experience, so you know they have the skills to get the job done right. The company should be reliable as well.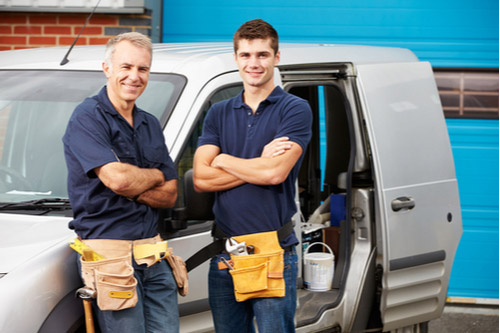 When to Call for Hialeah Residential Plumbing Services
If you have a plumbing problem in your home, it's important to know when you should call for professional help. Some issues can be easily fixed by the homeowner, while others will require the expertise of a licensed plumber. Knowing when to make the call can save you time and money in the long run.
Here are some common residential problems that require calling a plumber.
A Toilet Is Constantly Running
If your toilet is constantly running, there is likely a problem with the flapper valve or within your drainage system. If you have already tried to adjust the chain to tighten or loosen the flapper valve and it didn't solve the problem, please don't do anything else. Call a professional plumber to figure out what the problem is and have it fixed as soon as possible.
Leaky Faucets or Pipes
If you have a leaky faucet or pipe, you should call a plumber right away. Leaks like these can waste a huge amount of water and lead to a major increase in your water bill. If the leak is not fixed, it can also cause damage to your home. Joe Hillman Plumbers can find the leak and repair it properly.
Hot Water Issues
If you notice that your water heater is leaking or not working as efficiently as it used to, call a plumber for help. These are both signs that your water heater needs to be repaired or replaced. Otherwise, your water heater may stop working altogether.
Clogged Drains
If you have a clogged drain, it's essential to call a plumber before there is any additional damage. Clogged drains can cause water to back up into your sink or tub, which can lead to severe water damage or sewer backup in your home.
If you have any sort of plumbing problem (including one not mentioned here), you can count on Joe Hillman Plumbers to take care of all your residential plumbing needs. Plumbing problems can often be fixed easily by a professional. But if they aren't fixed, they can lead to much bigger problems down the road. Calling a plumber right away can save you time and money.
Get Help With Hialeah Residential Plumbing Services Today!
There are many benefits to having a trusted plumbing company like Joe Hillman Plumbers on call. We have the experience and expertise to properly assess your needs and recommend the best course of action. We also have the necessary skills and equipment to get the job done quickly and at an affordable rate.
We understand that unexpected plumbing problems can be a major inconvenience, which is why we offer 24/7 emergency service. We will come to your rescue as soon as possible so that you can get back to your normal routine.
If you're interested in scheduling an appointment with our team or have any questions about our services, please contact us online or call (954) 601-3286 today. At Joe Hillman Plumbers, we're eager to discuss your plumbing needs and help you find the best possible solution for your home.