As a family-owned business, Joe Hillman Plumbers understands how frustrating it can be when a leak, clog, or other issue makes it difficult (or even impossible) to provide the level of customer service you're known for. If you have a plumbing concern at your business, our Hialeah commercial plumbing specialists are here to help.
At Joe Hillman Plumbers, we have licensed technicians available 24 hours a day. We can be at your Miami-Dade County business quickly and provide a wide range of plumbing services in Hialeah. Call (954) 601-3286 now to learn more.
We Address All Your Hialeah Commercial Plumbing Needs
The licensed plumbing professionals at Joe Hillman Plumbers can help you with a wide range of water and gas line issues at your commercial site. This includes leaks, clogs, and repairs. We also work on and replace gas and water-connected appliances.
Our team provides emergency plumbing services and can also work with you to handle other concerns before or after business hours. We want to ensure you can run your business and serve your customers, and we understand you need fully functional plumbing to do that. We can also work discreetly to avoid inconveniencing staff and customers.
Some of the commercial plumbing services we provide in Hialeah include:
Emergency plumbing repair
Gas and water leak detection and repair
Clog removal
Drain cleaning
Sewer line cleaning or repair
Gas line repair
Slab leaks
Faucet replacement or installation
Toilet or bidet installs
Water heater repair or replacement
Appliance installation
Moving, replacing, and upgrading fixtures
Whole-building repiping
Video inspections to determine future plumbing needs
Our experienced plumbers can help with almost any type of project involving water, sewer, or gas lines. While most of our calls involve clogs, slow drains, leaky pipes, faucet drips, and unidentified leaks, we also install, repair, and replace fixtures, appliances, and other equipment for commercial customers in Hialeah.
We may be able to help you with the repair, replacement, or installation of:
All types of plumbing fixtures
Gas or electric water heaters
Commercial-grade appliances with gas or water connections
Drains
Garbage disposal units
Sinks (including meeting hand washing standards and installations in commercial kitchens)
Bathtubs and showers
Washers and dryers
Toilets
Sump pumps
Call us today to discuss your emergency plumbing needs, nagging concerns, or upcoming renovations. We're here to help.
At Joe Hillman Plumbers, We Thrive on Customer Satisfaction
At Joe Hillman Plumbers, we've provided a wide range of plumbing services to commercial customers in South Florida since 1987. We are a family-owned and operated company, so we know what it's like to run a business and serve our community for more than 30 years.
We understand your Hialeah business is important to you, and you want to provide the same level of excellence your customers expect all the time. When you have a plumbing problem or gas line concern, it can make this difficult or even impossible.
This is why our certified, experienced plumbers use their knowledge and the latest industry technology to identify, diagnose, and repair your issues quickly and effectively. This includes 24-hour emergency repairs.
We want to ensure your business is fully functional and that you don't have to worry about leaks, clogs, or slow drains. We hire caring plumbers who like helping people, and we believe this shows when you read our customer testimonials.
Our Hialeah Plumbers Can Meet Your Commercial Plumbing Needs
While it's often overlooked, having functional plumbing is essential to your business operating smoothly. Without functioning bathrooms for staff and customers, hand washing sinks, drains, and hot water, it may be impossible or difficult to open and operate, depending on the type of company you own.
As business owners ourselves, we know how quickly you can lose money when you have to close because of a plumbing problem. This is why we are available to help 24 hours a day. We provide prompt and discreet services when there is a leak, clog, or backup. We can also meet with you before or after business hours for non-emergency work, such as replacing broken fixtures or changing a leaky faucet.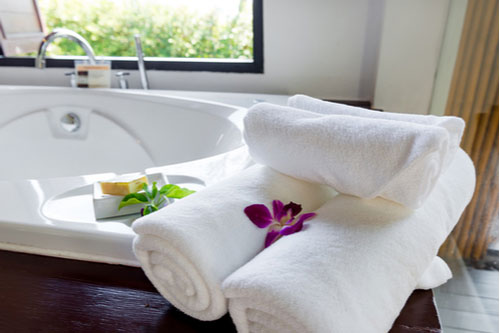 Our team serves a wide range of business and commercial sites in Hialeah and across Miami-Dade County, including:
Hotels and resorts
Condominium units
Apartment buildings
Supermarkets and big box stores
Restaurants
Department stores
Malls, strip malls, and other shopping centers
Small businesses and shops
Office buildings
Industrial parks
Factories and other industrial settings
We serve multi-national corporations and small businesses, in addition to handling residential and commercial jobs of all sizes. We can help with a drain backup in your food truck or concerns about gas lines at industrial parks. We take every job seriously and strive to ensure our customers get the repairs and services they need.
We Work to Minimize Any Disruption to Your Normal Business Operations
Our licensed professionals at Joe Hillman Plumbers want to help you keep your doors open, which requires fully functioning plumbing and appliances. We work with business owners to minimize the disruption in their workday, including emergency services before or after business hours to ensure they can continue serving their customers.
We purposely hire plumbers with a passion for helping people, from families to business owners. This ensures our clients get the best customer service possible during every visit.
We also use the most advanced tools and technology available for our Hialeah customers. Our licensed plumbers can work faster and smarter, getting your business back on track quickly and with competitive pricing.
Our commercial customers appreciate our attention to detail and service-minded team. When you call us, you can expect:
To speak with a friendly staff member who can discuss your needs with you in detail and offer solutions
Our team to be at your door as soon as possible when you have an emergency
A technician who can diagnose your issue accurately and quickly
A detailed plan for repair, installation, or other required services
A plumber who ensures everything works properly and that you're satisfied before we leave
Our Techs Use Modern Technology to Help With Tough Jobs
All our plumbers have extensive training and experience with traditional plumbing methods and tools. They know how to use a snake or auger to clear a clog or find and repair a leak (even behind your wall). They accomplish many jobs using trusted, "old school" methods.
However, we also employ modern technology to make our work more effective and efficient. Two examples of our high-tech tools include our high-pressure water jetting machines and high-definition sewer cameras. Our use of these tools sets us apart from many plumbing companies in the area that haven't made these investments or trained their team to use these tools.
High-Pressure Water Jetting Clears Clogs and Obstructions
Snakes, augers, plungers, foams, and other tools clear clogs with time and effort and are effective tools of the trade. However, our high-pressure water jetting machine can quickly clear even the toughest clogs. The water jets break down the blockage and clean any sludge contributing to the problem.
While it works effectively for issues in customer or staff bathrooms or hand-washing sinks, we find it especially useful in drains that carry away large amounts of dirty water. This makes it a common tool we use for repairs and proactive drain cleaning in restaurants, hospitals, clinics, food preparation facilities, factories, and other industrial applications.
Sewer Cameras Identify Issues and Provide a Video Inspection of Pipes
Sewer cameras are not necessarily new technology, but our cutting-edge, high-definition fiber optic camera is. This innovative device allows us to see inside pipes and lines to diagnose clogs, find leaks, and visually inspect them for any signs of trouble. The camera gives our plumbers a real-time, clear, crisp video or still image of what is happening inside your water pipes or sewer line.
We can spot a leak and limit any necessary cutting or digging, identify what is causing a clog so we can choose the best tools to repair it, and even determine if a repipe may be necessary based on any rust or other concerns.
Our high-definition sewer camera helps us understand the problem and how to repair it. We no longer have to make educated guesses about leaks and blockages. We can see them with our own eyes without damaging pipes or walls trying to locate them. It makes some repairs faster and cheaper for our customers.
Call Our Hialeah Commercial Plumbing Experts Today!
Local Hialeah business owners trust Joe Hillman Plumbers and our licensed technicians for plumbing emergencies, nagging issues, appliance installations, and proactive checks. We can get your business back up and running and help you keep it there. Call (954) 601-3286 now. We're ready to help 24 hours a day.