At Joe Hillman Plumbers, we offer a variety of Fort Lauderdale plumbing services, including:
24/7 emergency plumbing repair services
Residential plumbing repair and installation services
Commercial plumbing repair and installation services
Water heater services
Whole-home repipe services
Whether you are experiencing issues with your toilet or kitchen sink, the plumbing technicians at Joe Hillman Plumbers are prepared to handle any situation. Our company has been repairing plumbing systems throughout South Florida for over 35 years. Our clients include residential homeowners, small business owners, and commercial manufacturers.
Our Plumbers Are On Call 24/7 for Emergencies
If you live in Fort Lauderdale and have an emergency involving your septic system, internal plumbing, or water leaks, call Joe Hillman Plumbers to have one of our technicians immediately report to your location for repairs.
With our emergency plumbing services, we guarantee to:
We Have Someone on Call to Report to Your Property as Soon as Possible.
We always have a network of plumbers on call in case any emergencies occur. That means our Fort Lauderdale plumbers will be close enough to report to your home, office, or factory to conduct repairs when you need them most.
We Provide Emergency Repairs Outside of Regular Business Hours.
You cannot plan for when an emergency will occur—and often, you might have a plumbing issue in the middle of the night or over the weekend. At Joe Hillman Plumbers, our plumbers are available 24/7 for emergencies, so we can service you at any time of day, any day of the week.
We Have the Right Equipment to Repair Your Plumbing Issues.
Our plumbers travel with stocked vans so they have the right equipment for various plumbing issues, whether they need to replace a pipe temporarily or do extensive work under the foundation of your home. If we need to order specialty parts for your plumbing system, we will perform a temporary fix that can last until your parts come in.
We Will Always Be Upfront if Extra Costs or Time Are Involved.
If your plumbing emergency is extensive and requires multiple appointments for repair, our technicians will inform you of the work that needs to be done and discuss rates for the repairs.
Our Team Can Fix Many Kinds of Plumbing Issues
At Joe Hillman Plumbers, we can repair all sorts of plumbing issues, including:
Clogged drains
Pipe leaks
Faucet leaks
Clogged toilets and other toilet damage
Low water pressure issues
Sewage issues or septic tank emergencies
Water heater issues
Running toilets
Slab leaks
Gas line issues
Water line issues
If you suspect that other underlying issues may be present, such as water damage in the foundation of your home or building, our plumbers can inspect your property to gauge the extent of the damage and discuss potential repair options.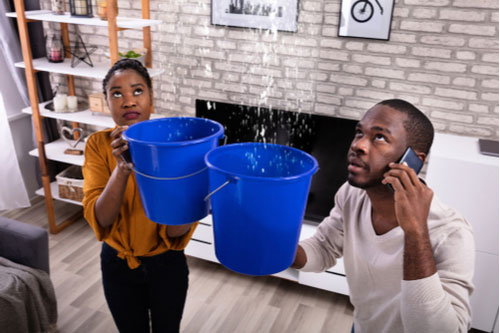 Need to Put in New Plumbing? Our Technicians Offer Installation Services
Beyond plumbing repairs, many of our clients want to remodel their bathrooms, kitchens, or basements but need professional help with installing modern plumbing systems or fixtures. At Joe Hillman Plumbers, we can handle these installation tasks for you.
Having our plumbing experts install fixtures on your behalf comes with many benefits, such as:
Our Installation Will Be Up to Code With State Regulations.
Remodeling a home takes a lot more than just making things look pretty or newer inside. For safety purposes, you must install pipe systems that meet state regulations (per the 2020 Florida Building Code) so your house does not pose liability risks to the individuals who live within it. Our technicians can verify which pipes, fixtures, and materials are appropriate for your property, so you not only have a functioning plumbing network—but a safe one.
You Do Not Have to Worry About Cracks or Errors Popping Up Later.
DIY plumbing may be cheaper, but it can also be poorly done. What might look "good enough" can manifest into pipe cracks, water leaks, and even broken pipes if you incorrectly install a fixture. Our technicians are licensed and trained in plumbing, so we promise to provide high-quality installation services or your money back.
We Do All the Hard Labor While You Sit Back and Relax.
Perhaps the biggest benefit is that we do all the work for you! Rather than getting frustrated as you try to figure out how your plumbing system works, leave the task to our plumbers, who can get the job done efficiently and effectively.
Joe Hillman Plumbers Also Works With Commercial Clients in South Florida
Fort Lauderdale is home to small and large businesses alike, from "mom-and-pop" restaurants and retail locations to major tourist hotels and resorts. A simple walk down Las Olas highlights the thriving economy in Fort Lauderdale, making it all the more important to maintain proper plumbing systems in those establishments.
At Joe Hillman Plumbers, many of our clients are commercial businesses, such as:
Hotels and beach resorts
Restaurants and bars
Supermarkets
Condos and other real estate properties
Retail stores for small businesses and major corporations
Art galleries
We understand that maintaining good plumbing is key to keeping business in order. Having malfunctioning bathrooms, kitchens, or other water systems can deter customers from your business or even pose a health risk. As soon as you have a plumbing issue or emergency, we can send one of our plumbers to repair it and get you back in business promptly.
Call Joe Hillman Plumbers for Fort Lauderdale Plumbing Services!
At Joe Hill Plumbers, our team of professional plumbers has been servicing homeowners and commercial business owners in South Florida since 1987. Whenever you have a plumbing emergency or issue, like a water leak or a broken pipe, our plumbers are ready to report to your home, office building, or factory to perform necessary repairs when you need them.
Call us today at (954) 601-3286 to schedule a service call with one of our plumbers in Fort Lauderdale and the surrounding areas. We are here to answer your questions and provide the solutions you need. You can discuss rates and quotes for our plumbing services with our sales agents when you call.