When you are a homeowner, you must expect the unexpected. While you never know exactly what will happen with your home, you know that something will go wrong from time to time. When that something is a leak, a clog, or another plumbing issue, you need a plumber in Deerfield Beach you can rely on to provide comprehensive, trustworthy service 24 hours a day.
If you are a homeowner in need of plumbing assistance, contact Joe Hillman Plumbers. We provide Deerfield Beach residential plumbing services day or night, all year round. Our knowledgeable, experienced plumbing technicians can install new pipes and fixtures and repair any plumbing problems you may have.
Deerfield Beach Residential Plumbing Services
Our team at Joe Hillman Plumbers has experience with the full range of residential plumbing needs. We can handle everything from a small leak to repiping your entire house, so reach out to us for any plumbing issues in your home.
Here is an overview of the residential plumbing services we provide to Deerfield Beach residents:
Emergency Plumbing
A plumbing emergency is a nightmare for most Deerfield Beach homeowners. A burst pipe can cause expensive water damage in just a short time, and a broken sewer line or overflowing toilet can lead to a smelly mess that is difficult to clean up. At Joe Hillman Plumbers, we understand that some things just can't wait, so we have a team of plumbing technicians on call 24 hours a day, seven days a week.
Our trained technicians can handle any plumbing emergency. We always keep our plumbing vehicles fully stocked with state-of-the-art equipment so that we can diagnose and repair any problem. Reach out to our team for prompt plumbing service. Some of the most common plumbing emergencies we resolve include:
Burst pipes
Leaking faucets
Overflowing toilets
Running toilets
Water heater problems
Clogged drains
Low water pressure
Sewage problems
Leak Detection and Repair
Water damage is insidious and can lead to mold, wood rot, electrical malfunctions, and more. If you suspect a water leak, contact a plumber immediately to identify and resolve the problem before it causes considerable damage to your Deerfield Beach home. Our team will use advanced methods, such as video inspection of your water line and sewer line, to locate the source of your water leak. We will then recommend the best repair option.
Gas leaks are another type of dangerous leak in a home. Malfunctioning or poorly installed gas-powered appliances such as boilers can leak gas. Gas is highly flammable, so a gas leak can quickly become an explosive hazard. Our team can diagnose and repair gas leaks to keep you and your family safe.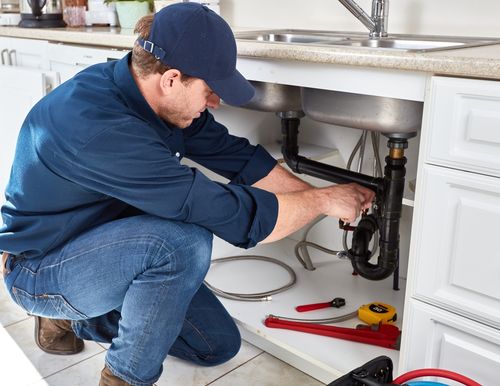 Sewer Line Repairs
While most of us do not spend a lot of time thinking about our sewer lines, they are critical to the proper functioning of our homes. If your toilets suddenly have low water pressure, start to make new and unusual sounds, there are new puddles in your yard, or multiple drains back up at the same time, you may have a leaking sewer pipe.
Over time, sewer line leaks can lead to flooding, leaking, sewage backing up into your home, mold, and sewer gas exposure, so you should address a leaking sewer pipe right away. Sewer lines can sustain damage from tree roots, human debris, such as cooking oil and paper towels, extreme weather, or simple corrosion from regular wear and tear. We will diagnose the source of your problem and recommend the best repair.
Drain Cleaning
Clogged drains are not only gross to deal with but can also cause health problems for the people living in your house. A blocked drain in the South Florida heat is the perfect environment for bacteria and fungi to flourish. If you have a clogged drain in your kitchen, bathroom, laundry room, or outside gutter, contact our plumber serving Deerfield Beach right away. Our plumbing technicians will locate the blockage, diagnose the problem, and recommend a solution.
Many times, byproducts of regular human use cause buildup that blocks drains. Soap scum, human hair, detergent buildup, grease, and food waste are some of the most common causes of drain clogs. Sometimes, tree roots will also block a pipe outside the house. Whatever the source, our plumbing technicians will use the appropriate technique to remove the blockage. We may also recommend ways to prevent future blockages.
Water Line Repairs
As homeowners, we rely on water lines to bring fresh water into the house and remove wastewater. Problems with any of these pipes can quickly lead to major problems in the home. Water leaks can cause mildew and mold, wood rot, and cracks in your home's foundation. The longer you wait to fix these problems, the more difficult and expensive the repairs will be.
If your water bill suddenly goes up, but your water usage has not changed, you may have a leak. Puddles in your home or yard, a musty smell in the house, mold and mildew outside of the bathroom, soft spots in the walls, and sagging ceilings are all signs of a water leak. Our experienced plumbers will locate the leak and recommend a solution.
Whole-Home Repiping
If you have problems with the pipes throughout your house, it may be time to repipe your entire home. When you have an isolated leak or other problem, you can fix just one pipe. But when you have plumbing issues everywhere, it is better to replace all the pipes than to conduct endless patchwork repairs.
If you have inexplicably high water bills and/or mold or mildew or watermarks in your ceiling, walls, or floor, you may need to repipe your home. These signs indicate that you have one or more hidden leaks. Not only will these leaks damage your home, but the resulting mold and mildew can damage your health. We will evaluate the problem and determine if you need to fix one pipe or repipe the house.
Gas Line Repairs
Gas leaks can be dangerous, exposing you and your family to toxic fumes and posing an explosive hazard. If you suspect a gas leak, immediately call the gas company to shut off your gas and Deerfield Beach police or fire department to respond to the emergency. If you have a gas line leak, our emergency plumbing technicians will respond quickly and repair the problem.
Our team can also handle other problems with your gas lines and gas-powered appliances. We can fix blockages in your gas line, repair problems with your valves, replace corroded pipes, and repair gas-powered boilers, water heaters, and stoves.
Water Heater Repair and Installation
Hot water is critical to a happy household. Even in South Florida, no one wants to take a cold shower. If your water heater goes out, you want it repaired quickly. Our team will respond quickly to fix your water heater or install a new one if it breaks unexpectedly.
We can also inspect your water heater and tell you if you need a replacement. Rusting heaters and those making rumbling sounds may be near the end of their functional lives. Our plumbing technicians can help you select a replacement heater that will fit your needs and your budget. Newer models are often more efficient than older ones, so your bills may go down, saving you money.
Faucet Installation
Faucets will not last forever. If you have an older home, you may want to replace your faucet with a newer, more efficient model, or you may need to replace one that is no longer functioning properly. Signs that you may need a new faucet include:
Cracks in the faucet
Water that comes out at an angle or in multiple streams
Mold
Mineral buildup
Low water pressure or no water at all
Whether you are installing a new faucet in a remodeled kitchen or bathroom or replacing an old or damaged faucet, Joe Hillman Plumbers can handle the job. Our plumbing technicians provide faucet installation in addition to a full array of plumbing services to residential customers in Deerfield Beach and throughout South Florida.
Customer Reviews for Joe Hillman Plumbers
At Joe Hillman Plumbers, we work hard to provide the best plumbing services to customers throughout South Florida. We always stand behind our work. Turn to our customer reviews to see what people have to say about us:
Andrew Lemkey: "They returned phone calls and were professional in every way. They showed up on time, got the job done and left the area clean. I would highly recommend them for any job large or small."

Ilsa Alvarez Henriquez: "I used Hillman Plumbing to fix the valves in the two bathrooms in my house. Tony came out and did an excellent job. He was very professional and gave me great suggestions to fix the problem that I had. I would recommend this company to anyone with plumbing issues."

Andrew Palmer: "I have used Hillman at home, at the office and at rental properties. I will always use their service."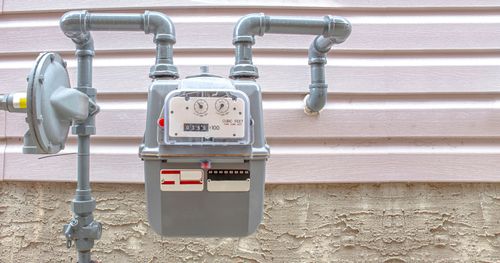 Contact Joe Hillman Plumbers Today for Your Deerfield Beach Plumbing Needs
When you need plumbing help, contact Joe Hillman Plumbers at (954) 283-5479. Our family-owned business has provided residential plumbing service throughout South Florida, including Deerfield Beach, since 1987. Our team provides comprehensive plumbing service to homeowners just like you.
Whether you are remodeling a bathroom, have a plumbing emergency, or anything in between, you can count on us to provide exceptional service at any hour, day, or night in Deerfield Beach. Call us today to schedule your residential plumbing service.