Although there are lots of DIY projects that you can do at home for a relatively low price, plumbing is generally not one of them. Because of the intricacies of Deerfield Beach plumbing codes, job materials, and general know-how, it's best to consult professional Deerfield Beach plumbing services for your home repair needs.
Joe Hillman Plumbers will review every inch of your home or commercial property before coming up with an effective repair or remodel game plan. As industry veterans, our plumbers take pride in their attention to detail. They'll make sure to leave your home in tip-top shape once they're done with plumbing repairs.
Get Your Deerfield Beach Plumbing Services Done Correctly—The First Time
Working with a professional plumber means that you can make repairs once and never have to think about it twice. Joe Hillman Plumbers is certified to take care of all your plumbing needs. Instead of trying to figure out what materials you need and how much a DIY repair will cost, you can skip the discomfort and head straight to the experts.
Joe Hillman Plumbers has been in business for over three decades. With the expertise of their licensed plumbers, repairs can easily be solved. Our Deerfield Beach plumbers will stop by to take stock of the situation at hand in order to evaluate your next best steps.
Your home is your personal anchor and an important financial investment. That's why we offer licensed plumbing professionals to repair your home properly—unlike many one-trick pony handymen promising more than they can deliver.
Our Plumbing Services in Deerfield Beach
Whether you need residential or commercial plumbing services, our experts are prepared to help. We can also assist you with emergency repairs since we're available around the clock for service.
We offer the following plumbing services:
Faucet installations
Toilet installations
Leak detection and repairs
Drain cleaning and clog clearing
Water line leaks
Whole-building repipe
Sewer line repairs
Hydro-jetting
Water heater repair/installation
Take a look at our commercial plumbing services if your business needs repairs or installs. We can help your restaurant, condo, hotel, retail business, or grocery store.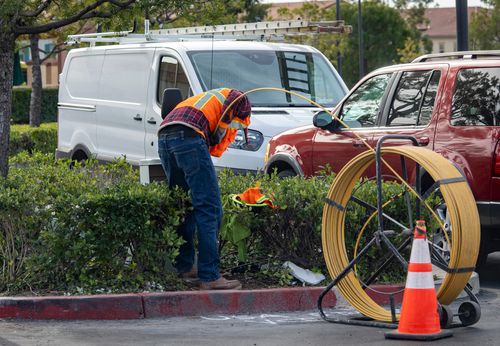 Why Choose Our Deerfield Beach Plumbing Professionals
You should consider a Deerfield Beach plumber for even common plumbing issues. You may think your plumbing repair should be quick and easy, but unforeseen complications can quickly turn an easy repair into a nightmare. With one wrong turn of the wrench, you can suddenly find yourself with a much larger plumbing problem than what you started with.
Some of the perks of working with a professional plumber are:
Deerfield Beach Plumbers Know Their Codes
As a place that's constantly threatened by hurricanes and flooding, Deerfield has some of the strictest building codes. While do-it-yourself repairs might fly under the radar if it's done at home, commercial businesses are a whole other ball game. If you live in an apartment and have downstairs neighbors, chances are they'll be the first to know if your plumbing patch-up goes sideways.
Our licensed plumbers know local plumbing codes and can make repairs accordingly—so that you don't have to worry about becoming an expert overnight.
Staying Safe
While accidents can always happen, it's much less likely to occur under the watchful eye of a professional plumber. For the best results, you should work with a licensed plumber who understands how to deal with delicate systems and materials and who understands the plumbing codes in your area.
Most people may not know that plumbers don't only work with clogged pipes and toilets. They also perform elaborate installations and need a firm understanding of gas and electrical systems.
Of course, this will keep you and your family safe while repairs are being made throughout the house, and you won't have to worry about the specifics. Together, you and a professional plumber can work together to keep everyone in the house away from the possible dangers of a repair.
A Good Plumber Saves You Money
If time is money, then plumbers help you save on both. A fully qualified and trained plumber with Joe Hillman Plumbers will know the types of pipes and fittings needed to repair your plumbing issue. Not knowing exactly what you need in materials could cost you multiple trips to the supply store and hours of redoing the same project just to get things right. Speak with our professionals. They'll know how to repair your home and save you money in the process.
Not having to worry about spending too much on the wrong materials means peace of mind for you and your wallet. Plus, having a fully-itemized list of costs upfront helps you put your finances into perspective and plan on budgeting for any repairs or renovations.
Plumbers Are Convenient
Your time is worth something to you as well as your money. Don't waste it learning how to repair your own plumbing job—and then waste more time stressing over whether it was done right. Contact a professional plumber to handle it right the first time.
Our team of plumbers can take the stress off your shoulders. They can step in and take over, picking up where you left off and allowing you to relax. You can spend your time planning for future renovations and repairs or simply enjoying a well-deserved breather.
Affordable Plumbing Projects Can Be Financed
Using a professional plumbing service can be a little daunting for some when they start to think about the price tag. The truth is, home renovations and repairs could be more attainable than you think. Joe Hillman Plumbers offers financing through GreenSky, our trusted lender.
With GreenSky, you won't have to worry about paying everything upfront. Simply set up a payment plan that works best for you, and you can get started with your home repairs at no extra cost. This way, nothing stands between you and your home's full potential.
So, if you've had a repair that you've been dying to make but didn't give it a second thought until now because it seemed too expensive, now is the time to reevaluate the work you'd like done.
Contact Joe Hillman Plumbers Today For Deerfield Beach Plumbing Services
There's nothing wrong with wanting to repair your home, but a professional plumber may be a better choice. While learning a new skill is always rewarding, plumbing isn't your run-of-the-mill hobby. It's a detail-oriented service that requires detailed knowledge of how plumbing systems work. In many cases, it's essential to have a professional plumber by your side.
Joe Hillman Plumbers has been dedicated to helping the Deerfield Beach community for over three decades—and we don't plan on stopping anytime soon. If you're unsure of how to deal with a plumbing problem and live in the Deerfield Beach area, then consider calling (954) 283-5479 to get started on your home repairs today.