Summer is here, and while the longer days and warmer weather can be great, it's also the most inconvenient time to have a plumbing issue. You don't want to be dealing with one of the hottest days of the year, only to realize your filtered faucet or the ice dispenser on your refrigerator isn't working due to a plumbing issue. You need the best Southwest Ranches residential plumbing services available.
If you live in Southwest Ranches and want these or other problems repaired, or want to prevent plumbing issues from arising in the future, our qualified professionals at Joe Hillman Plumbers can help.
Joe Hillman Plumbers is the Best for Any Southwest Ranches Plumbing Issue
We've been a family-owned business for 35 years now. After spending five years gaining experience on his own, Joe Hillman started this company in 1987 and has since spent time building relationships with our customers and a solid reputation in the community through exceptional service. He's also been hiring and training the best plumbers around, forming a team of the most qualified plumbers in the area that is now more than 75 strong.
Our customers are routinely amazed by our exceptional service, professional demeanor, timeliness, and the quality of our repairs. Here are just some of the rave reviews we routinely get from our customers:
"I used Hillman Plumbing to fix the valves in the two bathrooms in my house. Tony came out and did an excellent job. He was very professional and gave me great suggestions to fix the problem that I had. I would recommend this company to anyone with plumbing issues"

-Ilsa Alvarez Henriquez, a satisfied customer in 2018.
Convenience and Peace of Mind
We understand that plumbing issues can be anything from a minor inconvenience to something that requires major repairs to your home, which is why we do everything we can to make sure you have peace of mind that the job is being done the right way. Our plumbers are licensed and insured and have 100% customer satisfaction. When you trust us with your home and your business, we make sure that you can trust you're getting the best possible service.
We also try to make it as easy as possible for you to schedule an appointment, which is why you can schedule on our website in either English or Spanish. You can also call us to schedule regular appointments or emergency repairs 24 hours a day.
Residential and Commercial Plumbing Service in Southwest Ranches
Joe Hillman Plumbers are ready and able to help whether you're experiencing a plumbing issue in your business or your own home.
Common Southwest Ranches Residential Plumbing Issues
The most common plumbing issues are usually those that are relatively easy fixes for a trained technician, such as clogged toilets and leaky faucets. Leaks may not put your home at risk of needing serious repairs or renovations in and of themselves but can represent significant waste and other issues.
Leaks Aren't Just an Inconvenience, but Wasteful
When you have a leak in your home, it can be a huge inconvenience to have to listen to the constant annoying drip of a faucet or to look up at the ceiling and see a bubble of water under the paint growing. This may be the reason you're seeking a plumber, but according to the Environmental Protection Agency (EPA), household leaks are also a huge cause of wasted water.
The water we use in our homes is valuable because it's clean and safe to drink, but the EPA says that there are 1 trillion gallons of water wasted nationwide every year due to household leaks. This is enough water for the use of 11 million homes. Calling a plumber to fix your leak will lead to the more convenient use of your household's appliances, prevent water damage, and also save water. Our plumbers can help you save time and future expenses with any of your Southwest Ranches residential plumbing needs.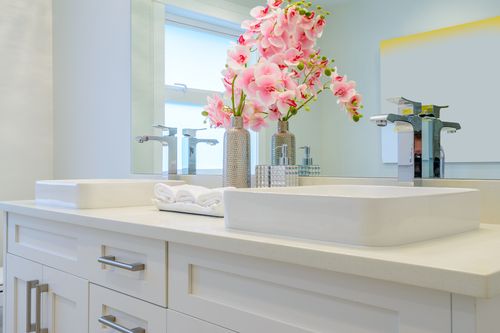 How Leaks Can Affect Your Home and Safety
A leak in the home, if left unnoticed or unrepaired, has the potential to cause mold to grow. According to the EPA, mold can cause adverse health effects, including allergic reactions, rashes, and respiratory issues. Those with conditions like asthma are particularly at risk around mold as it can trigger asthma episodes.
Damp, dark areas or pools of water due to leaks are often ideal conditions for germs and microbes that also have the potential to affect your health.
Being in contact with water for long periods of time can also cause some building materials to become compromised. Wood, for example, may rot when it is near a leak, which can affect the structural integrity of your home. A leak in the wall of a home can also come in contact with the home's electrical system, possibly causing damage to it and also creating more dangerous conditions.
Preventive Southwest Ranches Residential Plumbing Services
We offer video inspections of plumbing systems and sewer lines. Video technology allows us to look through pipes we previously weren't able to in order to diagnose problems with your home's plumbing system before you even notice them.
Save Money on Future Repairs
Even if you don't think your residence has a plumbing issue, it may be worth it to schedule an inspection so that we can catch any potential problems. This preventative measure would allow us to address issues before they manifest in the form of leaky pipes or a flooded basement.
Getting preventive plumbing services like video inspections done on your residence could even save you money on later repairs.
Our Southwest Ranches Residential Plumbing Services Aren't Exclusive to Water Lines but Also Gas Lines
Gas lines can become damaged if exposed to water, such as in a flood or because of a leak. If you suspect there might be a gas leak in your home, contact the proper authorities (the fire department and the natural gas company) before you contact one of our plumbers.
The United States Department of Transportation (DOT) recommends that you don't try to operate a pipeline valve yourself. It's safer to have a trained professional deal with something as dangerous as a natural gas leak. Our team has the right experience and knowledge to help you with any one of your Southwest Ranches residential plumbing needs.
According to the DOT, some signs of gas leaks include:
A high-pitched hissing sound
Possibly a deep roar sound if it's a large leak
Liquid pools
An oily sheen on water surfaces
Discoloration of soil
Unusual smell
Dead or discolored plants
Plumbing Installations and Renovations in Southwest Ranches
No matter the job, our experienced and knowledgeable plumbers can get it done in a timely fashion. People often only think to call a plumber when there's an urgent need for one or if something needs to be repaired, but we also offer installations.
If you have a faucet, water heater, toilet, or anything else that needs to be installed, one of our experienced professionals can handle it. Save yourself the frustrating process of a DIY installment. Spend your weekend relaxing while our qualified team handles your Southwest Ranches residential plumbing installation with expert precision.
Issues With Water Pressure
While it may not seem serious, if you've been noticing less water pressure from your shower head or faucets, it could be an indication of a major issue. A noticeable drop in water pressure is worth a call not only because everyone enjoys the luxury of a shower with a strong stream of water, but also because it could be a symptom of a larger problem, such as a clog in your pipes or aerator, or a problem with your water heater.
Financing Options for Your Southwest Ranches Service
We want to make sure that our quality plumbing services are accessible to everyone. If you can't afford to pay for our services up front, we have other options available. We've partnered with GreenSky financing to give you more options for how you pay for your plumbing service or home renovation. Their low-interest-rate loans make it easy to afford even large-scale projects.
Keep an eye on our website as we often post printable coupons and other promotions for unbeatable savings on our Southwest Ranches residential plumbing services.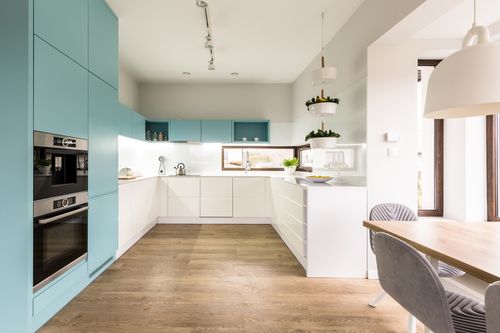 Contact Joe Hillman Plumbers Today for All Your Southwest Ranches Residential Plumbing Needs
If you need a Southwest Ranches plumber to handle all of your residential and commercial plumbing needs, then call Joe Hillman Plumbers at (954) 283-5479. Our plumbers are trained to deal with a variety of plumbing-related problems, from leaky faucets to broken gas lines. Schedule an appointment to have any plumbing issue resolved quickly and at a competitive price.
In addition, if you have a plumbing problem that requires an immediate fix in the middle of the night, we're here for you. We offer emergency repairs 24 hours a day, seven days a week. At Joe Hillman Plumbers, we understand that urgent plumbing issues rarely wait for business hours, so we make our services available whenever you need them. Call today to learn more about our Southwest Ranches residential plumbing services.