Your home or business may be the most valuable asset you own. You need to protect it from water damage and other plumbing issues as soon as they arise. It is more than a matter of upkeep; it is a matter of maintaining the value, safety, and integrity of your building or home. It is best to call a professional regarding your Southwest Ranches plumbing services today.
Repairs, whether home improvement or at your business, are often costly. Everyone wants to save money, and it is excellent to do do-it-yourself (DIY) to save on minor repairs. While many homeowners can address small plumbing matters independently, many issues can be complex. Water damage, especially, can cause severe problems to the structure of your property; it is better to call a professional to get to the repair quickly.
If you live in the Southwest Ranches area, you can locate a professional who can handle your plumbing issue. At Joe Hillman Plumbers, our Southwest Ranches plumbers will be able to address such problems and repair your home or building while following state guidelines and building codes. To learn more about what we can do to serve you, reach out to us today at (954) 283-5479.
Are Professional Plumbing Services Available in Southwest Ranches?
Joe Hillman Plumbers has licensed professionals who can handle a range of plumbing issues. Our certified technicians offer our plumbing services on commercial and residential properties. We can manage new installations, complex repair issues, minor and major leaks, and appliance repairs. We provide a variety of services in Southwest Ranches, including:
24/7 emergency plumbing services
Routine home maintenance
Complete drain cleanout and repair
Waterline repairs
New plumbing installations
Entire plumbing system inspections
Sewer line repairs
Garbage disposal repair or replacement
Leak detection and leak repair
Backflow testing and prevention
Leak location under slab and repairs
Toilet repairs, installations, and replacements
New faucet installations, repairs, and replacements
Gas line repairs
High-tech video inspections
If you don't see the service you need on this list, we still want to hear from you—maybe our plumbers can help.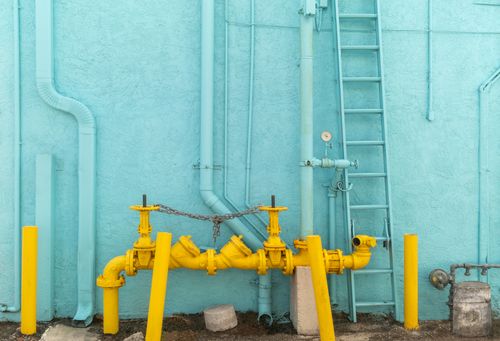 Commercial and Residential Southwest Ranches Plumbing Services
No matter the size of your plumbing job or project at your home or business, we may have the experience and abilities to meet your needs. Our work comes with a satisfaction guarantee.
Commercial Problems Solved
When a leak occurs at your business, our team can find the source of it and work to repair it right away. If you are building a new commercial site, we have experience in complex installations. Here are some standard problems we solve for businesses in the Southwest Ranches area.
Flood clean-up
Resolving low water pressure
Repair leaks
Improve slow-draining sinks
Unclog toilets or sinks
Resolve sewer odors or back-ups
Repair broken fixtures
Resolve water temperature problems
Repair or install water heaters
If you notice anything "off" with your plumbing situation, don't overlook it. It may be a bigger problem than you think.
Residential Plumbing Issues Resolved
Joe Hillman Plumbers understands how important you home is to you, and your life must continue uninterrupted. After all, you have work, activities, and other commitments. You don't need a sudden leak or other issues with plumbing to interfere. Common issues we can take of at residential properties include:
New plumbing installations
Bathroom remodels
Kitchen remodels
Sewage backup or odor issues
Garbage disposal repairs or installations
Faucet installation or replacement
Toilet installation or replacement
New gas line installations or repairs
Water line repair or installation
Water heater repairs or installation
Leak detections and repairs
A leak, in particular, can generate a great deal of damage if left unattended. It can harm your foundation, floors, and other structures, possibly leading to irreparable damage. Don't delay; call us any time you have a leak. Our Southwest Ranches plumbing services can't be beat!
Our Clients' Reviews Show Their Satisfaction with Our Southwest Ranches Plumbing Services
Some of the best things said about a business come from their customers. Joe Hillman Plumbing has customers who have complimented our service, professional attitude, efficiency, and fair prices. You can also check out our reviews on Better Business Bureau, Angie's List, and Yelp. Look at some of their reviews.
"They returned phone calls and were professional in every way. They showed up on time, got the job done, and left the area clean. I would highly recommend them for any job large or small." Andrew Lemke

"I have used Hillman at home, at the office and at rental properties. I will always use their service." Andrew Palmer
How to Finance Your Plumbing Services or Repairs
Having problems with your plumbing might occur at a time when you could use the extra help in paying for that new gas line or water heater installation.
When you need a way to cover repairs in an affordable and stress-free manner, you can rest assured that Joe Hillman Plumbing has a partnership with GreenSky Financial. GreenSky Financial helps our customers with affordable financing options for their plumbing service. Depending on your project needs, you can get fast approval of up to $65,000 to cover your home or business improvement project.
Benefits of GreenSky Financial include:
Fast approvals
Special 12-month no-interest option
Multiple plans available
Great customer service hours
Discover the financing options that are available to you with Joe Hillman Plumbers. We want to help make getting the repairs you need an affordable option.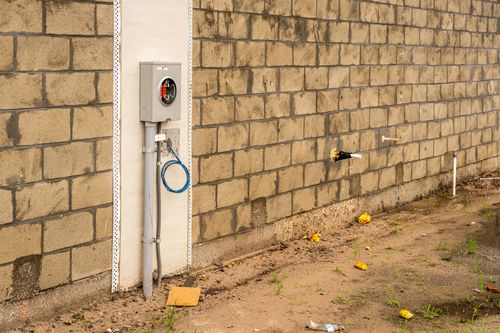 Call Us Today for Southwest Ranches Plumbing Services
When you need plumbing services in the Southwest Ranches area, call Joe Hillman Plumbers at (954) 283-5479. Our plumbers will treat your home or business with respect. We will arrive on time; explain any leaks or problems we discover, and discuss your estimate with you. We perform our work to your satisfaction.
Our plumbers are ready to serve you. Let us help fix your leak today by calling us regarding your needed Southwest Ranches plumbing services. We will treat you like family.