Although you may not think of plumbing on a daily basis, the reality is that every time you enter a modern building you rely on plumbing. Plumbing is essential to keep a steady flow of running water, regulate temperatures, and remove unnecessary waste.
Plumbing systems can be complex and require ongoing maintenance and occasional repair. Commercial buildings, due to their size and the complexities of large plumbing systems, can often require regular attention and maintenance, especially when a problem arises.
Regardless of your specific plumbing needs, if you are looking for Southwest Ranches commercial plumbing services, our team at Joe Hillman Plumbers is ready to tackle all of your commercial plumbing issues and help keep the pipes of your building healthy and clean.
Plumbing Issues Our Team is Ready to Handle
Commercial plumbing problems can come about in many forms. At Joe Hillman Plumbers, some of the services our team commonly takes on in Southwest Ranches include:
Piping Issues: Sometimes plumbing issues come from the pipes themselves, which inevitably only have a certain amount of time before they become damaged or corroded. Pipe problems are common in older buildings in particular, due to the age of pipes and the workload they have experienced, but newer buildings under certain conditions can have problems as well.
Toilets: A fully functioning bathroom is vital in virtually every type of structure. If your commercial building is having toilet problems, this could be due to an individual unit, or a broader problem. A commercial plumber will be able to help you diagnose and solve any toilet plumbing problems you are experiencing.
Faucets: You rely on your faucets to work effectively in kitchens, bathrooms, workspaces, and more. If you are having a faucet issue, our team can address any potential problems promptly to help keep your property running smoothly.
Leaks and Flooding: Building leaks are dangerous because they can cause a tremendous amount of water damage, resulting in significant property losses. If you have a leak, it's important to address the root causes right away to prevent possible water damage from compromising the structural integrity of your building.
Poor Water Pressure: Even if water is flowing, it may not be flowing properly. If any water in your building is not flowing with the appropriate amount of pressure, it could be a sign of a more serious issue.
Temperature Control Issues: Is your water too hot, too cold, or not reacting to temperature controls? This can be a frustrating problem, but at Joe Hillman Plumbers we can help you learn more about what might be causing inadequate temperature controls and find the right way to fix it.
Examples of Commercial Properties We Service
At Joe Hillman Plumbing, we've spent over 30 years building a solid reputation in the community. We pride ourselves on providing excellent service to our clients and regularly service a variety of commercial buildings, including:
Commercial Real Estate Properties
Small Business Buildings
Large Business Parks and Campuses
Restaurants
Hotels
Industrial Warehouses and Factories
Healthcare Facilities
Assisted Living Facilities
Government and Municipal Buildings
Multi-Use Facilities
Public Transportation Hubs
The Importance of a Qualified Team
Our team at Joe Hillman Plumbers has honed the skills to expertly handle a wide range of jobs. We have over 31 years of experience, competitive pricing, and offer 24-hour emergency service to our clients since plumbing emergencies don't wait for normal business hours. If you have a plumbing emergency at midnight – call!
We also have a long history of successful jobs and client satisfaction, as you can tell from our testimonials. If you are searching for commercial plumbing in Southwest Ranches, we can help.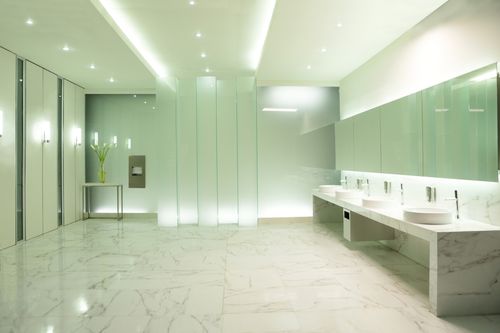 What Makes Commercial Plumbing Different Than Residential Plumbing?
The difference between commercial buildings and residential buildings is significant. They are designed and built for different functions, and the structural components, like plumbing, can be quite unique.
Commercial buildings often have a large number of people using them each day, as opposed to residential buildings that could house a single person or family. Commercial plumbing needs to be installed and maintained with this greater capacity of use in mind. Some examples of the unique challenges of commercial plumbing include:
The Sheer Size of Commercial Buildings
While some commercial buildings are similar to a residential home, other commercial buildings can be incredibly vast, with the capacity to hold hundreds or even thousands of people. This requires very complex plumbing systems that can spread throughout an enormous area of square footage.
Additionally, large commercial buildings will require more faucets, sinks, toilets, and other plumbing accessories. The overall use of these items can be dramatically higher than in residential homes, too. Think of how often a bathroom in a business is used compared to your own home.
With so many aspects of a plumbing system in use at any given time, plumbing problems can become more frequent in commercial buildings. You must have a plumbing team that you trust standing by to fix your building's plumbing problems as soon as possible.
External Plumbing Connections
The water in any building has to come from somewhere, and connections to an external plumbing grid can be unique in large buildings. This requires the knowledge of a commercial plumber with experience working with several types and locations of water connections to help source potential issues in your plumbing before they cause property damage.
Mandated Regulations
Another difference between residential and commercial plumbing is regulation. Commercial property owners are required (based on county or state law) to have their systems checked regularly, while this is not typically the case in your own home. The purpose of regular inspections is to catch any plumbing problems before they become catastrophic.
You may be surprised to learn that the technology we use in these routine evaluations can include sophisticated cameras designed to examine the inside of a pipe that may otherwise be inaccessible. Commercial buildings are under a specific set of guidelines for a reason, and you need a specialized plumber qualified to help with buildings of this size.
Building Access
Businesses and other commercial buildings are also under tight time constraints if something goes wrong. While you might be okay without plumbing for a few hours or even a day in your own home, a plumbing issue in a commercial building could be catastrophic for a business and result in lost income.
You need a commercial plumber that is available any time of day to ensure that a sudden problem is dealt with before it affects tenants or visitors in your commercial building. Remember that our team at Joe Hillman Plumbers offers 24-hour service for all of your commercial plumbing needs in the Southwest Ranches area.
How Much Does a Plumber Cost?
It's difficult to gauge the exact cost of a commercial plumber in the Southwest Ranches area because every job is different. The amount of time plumbers spend on a job, special requirements such as unusual access points, or the need for specialized equipment can all play a role in the total cost of a project.
You should be able to get an assessment before committing to a repair. It's also important to consider the fact that a properly running plumbing system could actually save you and your business money in the long run.
Efficient Plumbing Could Save You Money
While it could be difficult to face a sudden, potentially large, plumbing expense, waiting to fix a problem could result in even heftier bills down the road. Additionally, having an efficiently run plumbing system can actually save you money on utilities over time, which can help offset the costs of maintenance.
If you or your business are concerned with environmental responsibility, knowing that you are not unnecessarily wasting water can give you peace of mind while saving money.
In short, unexpected expenses can be hard to swallow, but making the right decision to fix your plumbing could actually be in your financial interest over time.
Can I Schedule a Consultation for Southwest Ranches Commercial Plumbing?
You don't have to commit to a plumber until you have an appointment and estimate. Every commercial plumbing job is unique, and while it is important to do all you can to find the right commercial plumbers in the Southwest Ranches area, remember that at Joe Hillman Plumbers we have the competitive pricing to do the job affordably, and the experience and skills to tackle any plumbing needs quickly and professionally.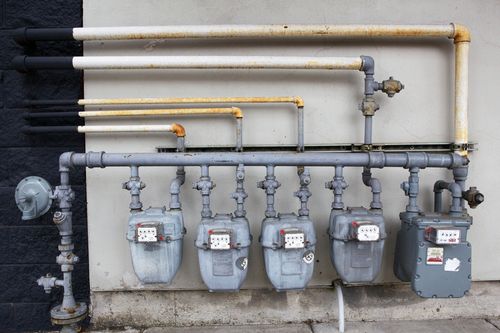 Contact Joe Hillman Plumbers Today to Discuss Southwest Ranches Commercial Plumbing Services
If you are looking for a commercial plumber serving Southwest Ranches, look no further than Joe Hillman Plumbers. We're here for you 24 hours a day. At Joe Hillman Plumbers, our team of trusted plumbing specialists can take on any task and help restore your building so you can breeze through your daily life without the stress of plumbing issues.
Call us today at (954) 283-5479 for a consultation, and together, we'll start solving your plumbing problems.