If you live in Palm Beach and own a residential property, you know how important it is to have a good plumbing company. A good plumbing company can help with everything from repairing leaks to installing new fixtures.
Plumbing emergencies often happen without warning. It could be something as simple as a toilet running constantly or perhaps a drain backup. Whatever the problem, you can count on us to restore things to normal. We have served the Palm Beach area for over three decades and pride ourselves in our work. If you are looking for Palm Beach plumbing services, then we can help.
Our Palm Beach Residential Plumbing Services
Plumbing problems can be frustrating, but they are also easy to fix if you know what to do. Most of the time homeowners can handle minor plumbing issues themselves. However, there are times when you need to call a professional plumber.
Here are some of the residential plumbing services we offer in Palm Beach:
Drain Cleaning
Whether you have a clogged toilet or a backed-up sink, we can help! Our drain cleaners know their craft well and have the tools necessary to unclog your drains quickly and efficiently.
Faucet Installs and Repairs
If you have a leaky faucet or need to replace your old faucet with something more modern, we can help! Our technicians will install new faucets for you or repair any existing problems that may be causing leaks or drips.
Gas Line Repairs
Your gas lines may need repair if they're leaking or not working correctly anymore. We will fix and inspect your gas lines so that you know everything is safe before using them again.
Slab Leaks
Slab leaks are a common residential plumbing problem. As water flows through your pipes and drains, it can cause damage to the slab. This can lead to various issues, including mold and mildew growth, and damaged subfloors. Slab leaks can occur in any part of your home but are most common in kitchens, bathrooms, and laundry rooms.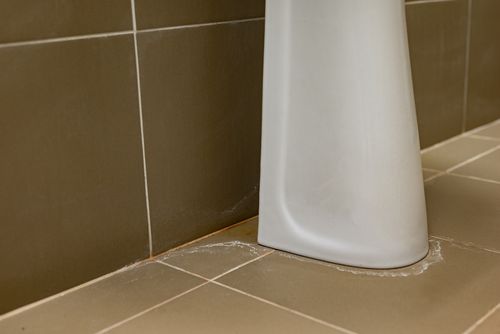 Video Inspections
In some cases, you may need a video inspection to diagnose the problem. This will allow us to see exactly what is happening inside your walls to determine what needs fixing and how best to fix it. If you suspect a plumbing issue in your home, contact us and let the experts do the heavy lifting.
Sewer Line Repairs
We offer complete sewer line repairs from start to finish, including digging up old lines, replacing them with new piping, and putting everything back together again.
Leak Detection and Repairs
Leaks are a major cause of water damage in homes and businesses. They can occur anywhere from the main line to the faucets in your bathroom. If you suspect a leak somewhere in your home or business, then contact us immediately so we can come out and assess the situation.
Water Heater Installation and Repairs
Water heaters can last ten years or more if properly maintained by a professional plumber. In addition to routine maintenance, our experienced team can repair or install a new water heater so you can enjoy hot showers again!
Whole Residence Repiping
If you have an old, galvanized pipe in your home, it's time for an upgrade! Our team has experience with repiping projects large and small, from replacing just one toilet to all major systems in the house like sinks, tubs, and showers. We use copper pipes with PEX fittings which are stronger than galvanized steel pipes since they don't rust under pressure.
Toilet Installations
If your toilet is leaking or has stopped working, call us immediately. We can install a new toilet quickly and efficiently to get your home back up and running again.
Water Lines
A leaky water line can cause significant damage to your property, so it's important to fix it as soon as possible. If you notice any leaks or unusual noises coming from your water line, call us right away before it gets worse.
Choosing A Residential Plumbing Company in Palm Beach
Choosing the right plumber for your residential plumbing needs is not always easy. There are many choices available, and you have to ensure that you choose the best one for your needs. You mustn't just hire any plumber that comes along because it could cost you money in terms of repairs and replacements.
Most people make the mistake of hiring a plumber based on price alone. This could lead to poor quality or, even worse, injuries. You need to consider other factors besides price when choosing a residential plumbing contractor in Palm Beach County.
If you are looking for a new plumber in Palm Beach County, several steps can ensure you get the best results possible:
Ask Around: Ask friends and family members for good plumber recommendations in Palm Beach County. Find out what types of experiences they've had with these companies concerning service quality and customer satisfaction ratings.
Reputation: It's important that your plumber has been around for several years and has an established reputation for quality workmanship and customer care.
Insurance: Make sure your plumber carries appropriate insurance coverage so that they will be protected if anything goes wrong while they're working on your home.
License: Check that their license is current and up to date so they can legally work as licensed professionals in Palm Beach.
Reliability: When it comes to your plumbing needs, you want a reliable, trustworthy company that is available 24/7 and can get to you quickly. You need to know that the problem will be fixed once they arrive on site.
Experience: Your plumber must have the right experience with your type of job. For example, if you need a sewer repair or drain cleaning, make sure the plumber has experience with this kind of work. You don't want to end up with an inexperienced plumber who messes up your home or causes more damage than necessary.
Customer Satisfaction: Check online reviews before hiring any contractor. If possible, look at photos of their previous work and talk with previous clients about their experiences working with this company or individual.
Cost-Effectiveness: Get quotes from different companies so that you can choose the most affordable option (without sacrificing quality).
When to Call a Palm Beach Residential Plumber
Many things can go wrong with your plumbing. Occasionally, these issues may be a simple fix, but other times they require the assistance of a professional plumber. If you have a plumbing issue, it's best to contact a licensed plumber as soon as possible so that they can properly diagnose any issues and recommend the best solution.
Here are some warning signs that you should call a plumber:
A Toilet is Constantly Running
If your toilet is running continuously after flushing, there are several reasons this might happen. A plumber will check the system, fix your home's drainage system, and return everything to working order again.
When the Toilet is Not Flushing
If you find that your toilet is not flushing properly or notice that the water pressure is low, it could be due to a clogged pipe. If you see any signs of water damage or molds, such as water stains on the ceiling or walls, call a professional plumber immediately.
You Notice Leaks and Drips
If you notice water dripping from the ceiling or around your sink, you may have a leak. A leak is usually caused by a cracked pipe or corroded washer. Your best bet is to contact a licensed plumber as soon as possible. If left unattended, this can worsen over time.
There's No Hot Water
You might experience cold showers or not enough hot water when taking baths or doing laundry if there's something wrong with your plumbing system. This could be caused by problems with valves or a broken pipe within your home, which would need immediate attention from an experienced professional plumber.
Backed-Up Drains
You may have backed-up drains or toilets, or notice black water in your toilet bowl. These problems can be caused by tree roots growing into sewer lines. If this happens, call an expert right away so that they can prevent more serious problems later on.
If you're experiencing any of these symptoms, it's important to contact a professional for repairs as soon as possible. A licensed Palm Beach County plumber can inspect your plumbing system and perform necessary repairs so that everything runs smoothly in your home again.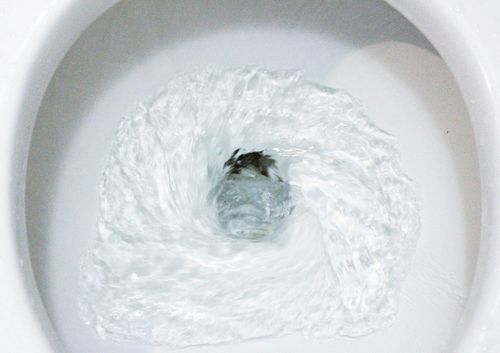 Enlist the Help of Palm Beach Residential Plumbing
When it comes to plumbing, you can't just call anyone. You need a trusted expert who can handle your needs quickly and efficiently. Our Palm Beach residential plumbing services can handle any residential plumbing issue.
At Joe Hillman Plumbers, you can count on our expert team to get the job done right, whether you need a new water heater or an emergency repair. Our technicians have years of experience installing, repairing, and maintaining plumbing systems in homes throughout West Palm Beach and surrounding areas.
Whether you're looking for a licensed plumber or just some general advice about your home's plumbing system, we're here to help! Call us at (954)-577-3339 to discuss your specific needs with one of our friendly team members.