Did you know that good commercial plumbing is the secret to a happy business? If you need commercial plumbing services that can keep your business running smoothly, you've come to the right place. Our Palm Beach commercial plumbing services aim to deliver prompt, affordable, and effective commercial plumbing solutions for a wide range of properties.
Commercial plumbing can be a big job, and the team at Joe Hillman Plumbers do everything we can to make sure that it goes smoothly. We work with small businesses, larger companies, and even landlords of quiet residential neighborhoods. No matter your Palm Beach plumbing services, we can handle the job.
Our Commercial Plumbing Works
Our commercial plumbing services are designed to handle all the needs of your business. From repair to replacement and everything in between, our team is ready to help you find a solution that fits your budget and schedule.
Here are just some of the services we offer:
Public Water Lines: Whether you need a new water line or a repair, we can handle all your commercial plumbing needs. We offer trenchless pipe and joint repairs and complete replacement of existing lines.
Drain Cleaning and Sewer Repair: Our drain cleaning experts are highly trained in the latest techniques and technology to get your drains flowing freely again.
Backflow Testing and Repair: Your business is only as good as its water supply, so proper backflow testing and repair is vital to keeping your employees and customers safe from contamination or disease transmission. Our technicians have been certified to conduct this important testing process.
Leak Detection and Repair: If left undetected, leaks can cause significant damage to your property. Our technicians are equipped with state-of-the-art equipment to pinpoint the source of leaks. Once identified, we will repair leaks using the highest quality parts and materials.
Commercial Remodeling: In Palm Beach, we offer a wide range of commercial remodeling services including flooring installation, bathroom remodeling, and kitchen remodeling.
Water Heater Replacement: If your water heater is starting to show signs of age, it may be time for a replacement. We can install new water heaters in any size or configuration you need, including tankless units! Our technicians will look at your current setup before recommending a solution for your heater system.
Fire Sprinkler Systems: We can install a fire sprinkler system that meets all local codes and regulations to keep you and your employees safe in case of an emergency on-site.
Toilet Install, Repair, and Service: A clogged toilet can be a major inconvenience in a commercial building. We install, repair, and replace toilets and urinals quickly and efficiently so that our customers can get back to running their businesses as soon as possible.
Video Inspections: We use state-of-the-art equipment to locate problems within your commercial plumbing system before they become major problems that require extensive repairs or replacement of parts.
High-Pressure Water Jetting and Cleaning: We can clean out your pipes and drains with high-pressure water jetting machines. This efficient way of cleaning will leave your pipes spotless and smelling fresh!
Emergency Plumbing: If you have a plumbing emergency in your building, we are available 24 hours a day to help resolve the issue whenever it happens.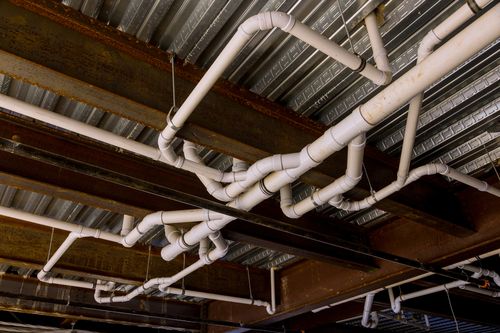 Why Hire Our Palm Beach Plumbing Specialists?
Here are some of the reasons why our Palm Beach commercial and residential plumbers are the best in town:
We Have an A+ Rating From the BBB: The Better Business Bureau rates our company an A+. This is because we're committed to providing customers with reliable service, honest pricing, and excellent workmanship. All of our technicians are fully licensed and bonded so that you can be confident in our ability.
We Have the Top Skills: Our team members go through extensive training before they can handle any jobs on their own. They have top-notch skills when dealing with various types of materials used in different pipes, such as copper, stainless steel, and galvanized iron pipes.
Our Technicians Are Highly Trained and Professional: They will be able to diagnose your plumbing problem and determine the best solution for your business. We can also provide preventative maintenance to keep your plumbing system running smoothly for years to come.
You Can Call Us for Emergency Services Any Time: We provide 24-hour emergency services for your convenience. We know that unexpected problems happen all the time in commercial settings, so our goal is to solve them right when they happen, so you don't have to worry about them anymore.
We Keep Our Prices Competitive and Affordable: We believe that everyone should be able to access high-quality service at an affordable price. Our goal is to help our customers save money by providing affordable commercial plumbing solutions that fit their budgetary needs.
Customized Plumbing Services for Your Needs: Our licensed plumbers (CFC1427871) will examine your home or business to determine the cause of your plumbing issues, provide a solution, and then customize the solution to meet your needs.
What to Look For in a Commercial Plumbing Specialist
When you need commercial plumbing services, it's important to choose the right company for the job. A good commercial plumber can provide you with a variety of services, including repairing and installing new fixtures and pipes. They'll also be able to help you with any leaks you may have or other problems that may arise.
Here are some things to look for when choosing a commercial plumbing specialist:
An Established Track Record: It's always important to know what kind of experience a company has before working with them. If they have an established track record, then it's likely that they'll be able to handle any issues that come up during your project.
A Good Reputation: You should always ask around about any potential commercial plumbers before hiring them. This gives you an idea of whether or not they're reliable and trustworthy when it comes commercial plumbing services.
Licensing: Another important thing to look for is whether or not your prospective plumber has all the necessary licenses and certifications required by law for their profession. This ensures that they know what they're doing and can provide quality work for your commercial spaces.
Affordable Rates: In addition, you should make sure the company is affordable so your repairs and maintenance match your budget. A good plumbing company should be able upfront with reasonable rates without surprise fees and charges.
Experience: You also need to make sure that the company has enough experience in this field. Only then will they be able to handle all types of problems related to plumbing systems easily without aggravating the situation. This will also ensure that your building stays safe from any accidents or damages as well.
Do They Offer a Warranty? Do they offer a warranty on their work? If so, how long is it good for, and what does it cover? Also, ask about their customer service policies. Are they willing to fix any problems that arise with their work, or will they leave you high and dry?
Customer Reviews: Check out their customer reviews online and read through them carefully. The plumbers should be polite and professional. Check their website or social media pages, such as Google and Facebook. If there are any negative reviews, take them seriously because this could indicate poor customer service or quality of workmanship.
When Should You Call for Commercial Plumbing Repair?
If you notice any of the following signs of trouble, call for commercial plumbing repair immediately:
Suspicious Sounds
If you hear hissing or gurgling noises coming from your piping systems, it's time to call for commercial plumbing repair. These sounds could mean a leak somewhere, which means that water is escaping through the pipes into your building's walls or floorboards. Over time, this can cause extensive damage if left untreated, so call right away if you suspect something is wrong with your plumbing system.
Plumbing Emergencies
Plumbing emergencies are another reason to call for commercial plumbing repair right away, especially if they involve sewage backups or flooding. Sewage backups can affect the health and safety of everyone who works there if they aren't addressed quickly enough, so don't wait until you see sewage coming through walls and floors before calling. More emergencies to watch out for include:
Burst pipes
A blocked drain
A malfunctioning toilet
Gas leaks
Frozen pipes
Sewage backup
Leaky pipes or fixtures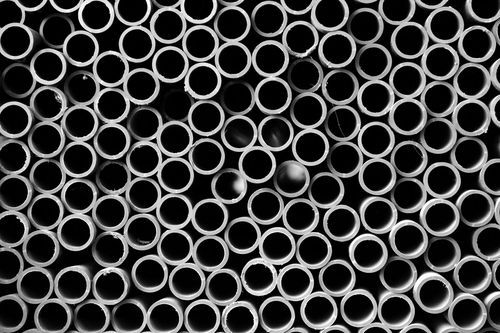 Hire Joe Hillman Plumbing for Your Palm Beach Commercial Plumbing Needs
A plumbing issue can be a huge headache, especially when it comes to commercial properties. Knowing you can rely on a trusted commercial plumber is essential for your facility's maintenance. Our team at Joe Hillman Plumbers is committed to providing exceptional service every step of the way. We'll work with you to develop a customized maintenance plan to keep your plumbing system running smoothly year after year.
Call us at (954) 601-3286 and trust us with your Palm Beach commercial plumbing needs!