A leaky faucet can be a minor nuisance or it can be a big deal. A good plumbing professional can help you solve any plumbing issue, from fixing a leaky toilet to installing new pipes for a full remodel and other services.
Joe Hillman Plumbers has provided plumbing services to the Palm Beach community for over 31 years now, and we've built our trusted reputation on quality workmanship and ethical business practices. Our goal is to provide personalized service that exceeds your expectations.
Our skilled professionals will assess your situation, determine the best solution, and complete the project quickly and efficiently. We offer a wide range of services for residential and commercial properties and are committed to providing you with the highest level of satisfaction. If you are looking for reliable plumbing services in Palm Beach, you've come to the right place.
Need for Plumbing Services in Palm Beach County
There are many reasons you might need residential plumbing services in Palm Beach County.
Maybe you have a leaking sink or toilet, a broken sump pump, or a noisy pipe.
Maybe you've started a DIY project and need a little help from the pros.
Maybe you just have questions about improving water pressure or whether it's safe to drink water from your well.
Whatever issues you're having with your home plumbing system, we offer a full range of plumbing services at reasonable prices and pride ourselves on the quality of our work. We also offer emergency service when needed, so even if it's after hours or on weekends, we will take your call and be there quickly to fix what's wrong.
Residential Plumbing Done Right in Palm Beach
When it comes to plumbing, you want someone you can trust. We've provided local residents with high-quality plumbing services for more than 31 years. We're here for you if you need to have something repaired, installed, or replaced. Whether it's an emergency water heater repair or a small leaky faucet, we can take care of it quickly and efficiently.
Our technicians are licensed, insured, and take great pride in their work. They'll answer your questions and ensure your home is safe after finishing the job. We believe that good communication is essential for plumbing, so we'll always be upfront with you about what needs to be done and what your options are when it comes to fixing problems at home.
Our residential services in Palm Beach include:
Toilet installs
Slab leaks
Water leak detection and repair
Faucet installs & replacement
Drain cleaning and repair
Water heater repair and replacement
Water filtration systems
Gas line repairs
Video inspection
Bathroom plumbing
Kitchen plumbing
Sewer line repairs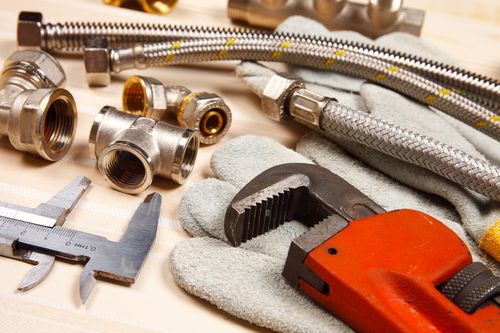 Top Rated Commercial Plumbing in Palm Beach
At Joe Hillman Plumbers, we provide top-rated commercial plumbing services in the Palm Beach community. Our team of licensed, bonded, and insured plumbers are certified to handle any job, large or small.
We provide a wide range of commercial plumbing services for:
Restaurants
Hotels
Office buildings
Condos
Small shops
Supermarkets
Retail corporations
We offer all types of commercial plumbing services, including:
Pipe lining repairs
Plumbing rerouting
Appliance installation
Water heater installation
Grease trap cleaning & maintenance
Gas lines installation & repair
Sewer line jetting & cleaning
Repairing or replacing leaking pipes or toilets
Installing new fixtures such as sinks and toilets
Repairing water heaters, faucets, drains, gas lines, and more
Our team is experienced with commercial plumbing projects ranging from small businesses to large corporations! We aim to provide our customers with the best commercial plumbing services in town. Our plumbers will go above and beyond to ensure that you are delighted with our workmanship.
24/7 Emergency Plumbing Repair Services in Palm Beach
At Joe Hillman Plumbers, we offer 24-hour emergency plumbing repair services in Palm Beach. We offer quality work at affordable prices and work hard to maintain our reputation in the community for providing excellent service.
Our Palm Beach plumbing services aim to cushion our local customers from plumbing emergencies. We know that emergencies happen when you least expect them, and we want to make sure that we can help you as quickly and efficiently as possible. Our plumbers are always on call and ready to help you with any plumbing issue.
Some of the most common emergencies we handle in Palm Beach include:
No hot water
A toilet that doesn't flush properly
Leaks in a garbage disposal
Clogs in the kitchen sink that you can't unclog with a plunger
Leaking faucets
Clogged drains
Sewer backups
If you have a plumbing emergency, we will be there to take care of it right away.
Why Should You Choose Joe Hillman Plumbers?
At Joe Hillman Plumbers, we stand out in the industry and in the Palm beach community. We love that we're known for outstanding work. We pride ourselves on our:
Honesty and Reliability. We aim to build trust with our customers by providing honest and reliable plumbing services. We want to earn your business through our high-quality work.
Competitive Pricing. You won't find any hidden costs with our plumbing services. Our prices are transparent and fair – there are no surprises!
Qualified, Highly Trained Plumbers. Our technicians are highly trained, licensed, and insured. They are also certified by the EPA to handle any plumbing issue that you may have at home or office.
24-Hour Support. We provide 24-hour emergency service when you have an issue with your plumbing system – when nobody else is available to help you out.
Rich Plumbing Experience. Joe Hillman Plumbers is an experienced and friendly team – we have been serving our clients for over 31 years, and we have thousands of satisfied customers.
High-Quality Workmanship. Our work is completed by expert tradespeople who take pride in quality and attention to detail.
Choosing a Plumbing Company in Palm Beach
The plumbing system in your home is vital. You need a good plumber to ensure that it works properly. There are many plumbing companies out there, so choosing the right company may be daunting.
Here are some tips on how to choose the right plumbing service for your home:
Ask Around
The best way to find a good plumber is by asking friends or family members who have had experience with them before. Did they like the work? Was it done on time? Were they satisfied with the price? If so, you may want to consider hiring this plumber for your next job.
Check Their License
Make sure that any person who enters your property has a license. This will ensure that they know what they're doing and won't cause any harm while fixing your pipes or other issues. The only way to do this is by checking their credentials first before having them fix anything in your home!
Check the Better Business Bureau
The Better Business Bureau is an excellent resource for checking whether or not a company has had any complaints against it. The BBB rates companies based on customer satisfaction, responsiveness to complaints, and other factors related to customer service quality.
Check Home Contractor Sites
Sites like Angie's List and Yelp allow customers to post reviews of contractors they've used. These sites are a great way to learn about what other customers have experienced with different companies before making your choice.
Read Customer Reviews
Before hiring a plumber, read customer reviews to see what others say about them. You might also want to check out their customer feedback on Google and Facebook – most companies have pages dedicated to customer feedback.
Put a Post on Next Door
If you've got a plumbing problem and want trusted recommendations from your neighbors, post on the site Next Door. It's a local social network where people can post questions like "Need recommendations for plumbers in Palm Beach" or "Can anyone recommend someone who can fix my toilet in Palm Beach?"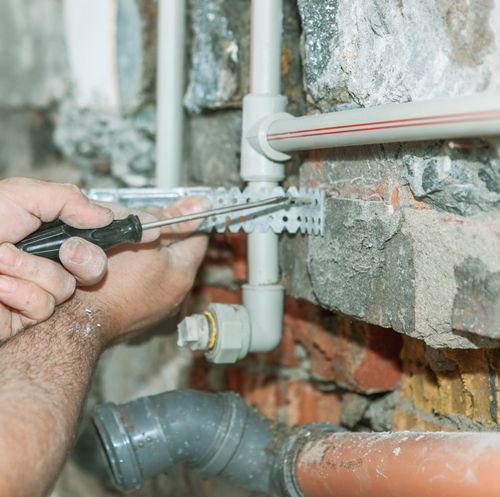 Trust Joe Hillman Plumbers for Quality Plumbing Service in Palm Beach
Are you looking for plumbing services in Palm Beach? Joe Hillman Plumbers is your go-to plumbing solution. We know how to get the job done right, whether you need help with a clogged toilet, a leaky faucet, or something more serious like a broken sewer line.
Our plumbers at Joe Hillman Plumbers are known for outstanding customer service and are proud to serve the Palm Beach community.
Contact us today at 954-577-3339 or schedule your plumbing repair service online.