Plumbing emergencies are among the most dangerous to you and your property. Whether you own a home or a business, water damage can lead to mold growth and foundational damage with harmful results. In addition to the damage they can cause, plumbing emergencies can also lead to serious financial stress.
At Joe Hillman Plumbers, our team of experienced Miramar emergency plumbing technicians is available 24 hours a day, every day of the year. We are ready to assist you as soon as a plumbing emergency arises. We understand that when it comes to emergencies, every minute counts.
When you need urgent plumbing services in Miramar, we can help. Call (954) 601-3286 today to get the help you need.
Emergency Plumbing Services We Offer in Miramar
Knowing when a plumbing dilemma is an emergency is one of the key components to ensuring that you do not let a problem linger. Some issues can be monitored over the course of a few weeks or months, but other problems must be fixed right away.
Clogged Toilets
Minor clogs can often be handled with tools you have in your home, but major clogs need to be taken care of by a professional before they get out of hand. Toilets that will not flush or are overflowing with water are emergencies and should be taken care of immediately.
Waiting to fix a clogged toilet can cause water damage and can pose a health hazard to everyone in your home or business.
Damaged Sewer System
If you find that raw sewage is coming out of your drains, toilets, or sinks, then you likely have a sewer system issue. This is an emergency because of the health hazards associated with raw sewage. If you are seeing raw sewage in a place where it should not be, then you already have an emergency on your hands.
Gas Leaks
At Joe Hillman Plumbers, not only do we offer services to your sewer lines and drains, but we can also repair your gas lines. Gas leaks may smell, but there are times when you may not notice them.
However, there are health symptoms associated with gas leaks, which include:
Headaches
Fatigue
Shortness of breath
Problems with concentration.
In addition to the dangers gas leaks pose to your health, they also create a truly hazardous situation for your home or business. Gas is highly flammable, increasing the risk of fires or an explosion. If you believe you have a gas leak, do not wait. Call a professional immediately to prevent irreparable damage.
Burst Pipes
You will not be able to see a burst pipe, but you will likely be able to see the damage one is causing. If you notice water spots on your ceiling, floor, or walls, then a burst pipe may be the cause.
Any wet spots appearing out of nowhere for no reason should be treated as emergencies. Severe water damage can lead to foundational damage, including the possibility of a ceiling collapse.
However, even in less severe cases, a burst pipe could lead to mold growth which poses a health risk to anyone in your home or building.
Other Plumbing Issues
These are just some examples of the most common emergency plumbing situations. There are other issues, such as leaky faucets, cold water dispersing instead of hot water, and running toilets that should be handled promptly.
If you are unsure whether your problem warrants emergency services, call us anyway. It is always better to be safe than sorry.
Fixing Plumbing Emergencies at Homes and Businesses
Joe Hillman Plumbers serves not only residential clients but also commercial clients. All of our technicians have experience working in both types of properties, which allows them to help anyone who needs emergency plumbing services.
We have previously conducted repairs at:
Homes
Condos
Apartment buildings
Supermarkets
Restaurants
Small Shops.
If you are uncertain we can complete repairs at your property, give our team a call. We will explain what we can do for you, and if for some reason we are unable to help, we can provide you with valuable advice on how to proceed.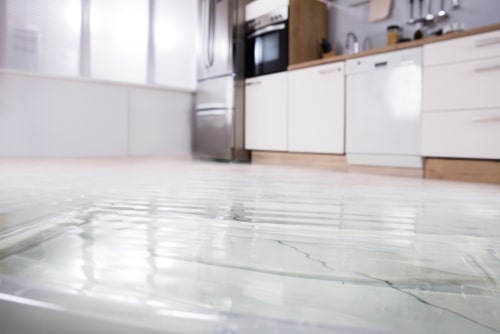 What to Expect Following Repairs
Some emergency services are easy to handle and once our technicians diagnose the problem and complete repairs, there's no need for anything else to be done.
However, in some cases, you may need follow-up visits or plans to ensure that the issue never happens again. The technician who works on your home will thoroughly discuss all your options with you at the time of the repair.
Proactive Measures
Proactive measures include installations, inspections, and servicing of any areas that may look like they could become problematic in the future. No matter what your emergency entailed, the safest option following a repair is to schedule a thorough inspection of your property.
Our technicians can provide a video inspection of your pipes, which allows them to check for problems in a minimally invasive way. These inspections can help us diagnose any issues that could lead to further problems in the future.
If you are unsure what the best path forward is for you, speak with your technician so they can help you make a decision.
Paying for Miramar Emergency Plumbing Services
Though we offer fair prices, we understand that plumbing services can be expensive. The cost of repairs and installations is one of the main reasons why people try to fix problems themselves. However, when there is an emergency, the problem must be solved by a professional, which will cost money.
GreenSky Loan Programs
Because of the expense associated with some plumbing services, we have partnered with GreenSky to provide payment plans for our clients. GreenSky offers clients no-interest deals, as well as reduced-rate options.
GreenSky can help reduce the stress of financing the services you need. For more information about how GreenSky can help you, speak with your technician or check out our plumbing financing options page.
Additional Benefits of Joe Hillman Plumbers
Joe Hillman Plumbers is committed to servicing all of our client's plumbing needs. We are proud to provide excellent service to our clients and ensure that all of their plumbing expectations are exceeded.
Preparation
Our on-call technicians are consistently equipped with the most important plumbing materials to help in an emergency situation. The vehicles we use are loaded with anything they might need for a small or large problem. This allows us to arrive at your property during an emergency fully ready to begin tackling the situation.
State of the Art Technology
At Joe Hillman Plumbers, we stay up-to-date with the latest plumbing technology. By working with the most innovative tools in our field, we ensure that we complete your services in the best way possible. Classic, old-school techniques and materials take care of a lot of problems, but new ideas and equipment allow us to be quick, effective, and thorough and keep us at the top of our game.
Experience Handling Complex Issues
With over 30 years in South Florida, we've seen a lot and learned a lot. Our growing team now has nearly 100 skilled technicians who are thoroughly trained to solve even the most complex plumbing issues.
Whether your home needs a new water heater installed or needs to be entirely re-piped, we have the ability, tools, and manpower to ensure that everything is done right the first time.
Professional Customer Service
Doing a job well is one thing, but doing it with excellence and pride in your work while treating a client with courtesy and respect is something else entirely.
Our technicians are prompt, kind, friendly, and take the time to listen. They will always be courteous while on your property and are happy to answer any questions you may have.
Have a Plumbing Emergency in Miramar? Call Today!
A plumbing emergency left untreated can cause injuries, health problems, damage to your home or business, and great financial strain. Do not let a treatable problem become something more serious by waiting to seek help. We are ready to help you 24 hours per day, seven days per week, all year long.
Our knowledgeable, friendly technicians are thoroughly trained and can diagnose and treat your plumbing issues effectively, allowing your home or business to return to its normal operations as quickly as possible. We are equipped to handle all sorts of problems.
At Joe Hillman Plumbers, we're proud to serve the families and businesses of Miramar, Florida. We are the qualified, neighborhood plumbing company you've been looking for. When you need Miramar emergency plumbing services, call our team at (954) 601-3286.