Plumbing is a necessary service for any home. However, your home may have plumbing that is old and outdated, or it may have no working plumbing at all. Either way, a professional plumber can fix any issues your plumbing system has and keep it running smoothly.
Plumbing issues are often hard to detect but can cause serious damage to a home. Water leaks, for example, can lead to mold, mildew, and wood rot, and cause electrical problems and structural damage. In addition, they breed bacteria that make people sick. The good news is there are plenty of qualified plumbers that specialize in Boca Raton residential plumbing who would be happy to offer their services at reasonable prices.
Keeping your residential plumbing system in tip-top shape is possible by maintaining it and getting regular inspections. If you are looking for someone to take care of all your plumbing needs, look no further. Our qualified team of Boca Raton plumbers at Joe Hillman Plumbers can provide everything from simple repairs to full installations.
Signs of Residential Plumbing Problems in Boca Raton
If you are a homeowner in Boca Raton, there are some telltale signs of home plumbing problems. Some of the most common home plumbing issues include:
Discolored Water
If you have discolored water coming out of your faucets or toilets, this could be a sign of an underlying problem. It could also mean that there is a leak in the system somewhere.
Sewer Odors
If you have sewer odors coming from your pipes, there could be something wrong with the drain line underneath your house. Sewer odors can also indicate higher levels of bacteria and other contaminants that can cause health risks if not handled immediately.
Weak Water Flow in Multiple Locations
If you notice weak water flow in multiple locations in your house (such as sinks and faucets), this could indicate a problem with one of your pipes or drainage system. This is especially true if no other sources of water flow have been affected.
Slow Drain
This can indicate a clog (which can cause water to back up into your pipes) or that the drain has become blocked due to tree roots or other objects in the line. If your drain has become sluggish, clean out any debris from the line and clear out any obstructions. If this doesn't solve your issue, a professional plumber can come out and fix it for you.
No Water in Winter
If you are experiencing low water pressure when it gets cold outside, there could be a problem with your plumbing system. This usually happens when there is ice and snow on the lines and walls of your home. A professional plumber can determine whether this is caused by a blockage in the line or something else inside your plumbing system.
Unreasonably High Water Bills
Finally, if you're seeing unusually high water bills, a leak in your home's plumbing system may be the problem. This could be caused by faulty pipes or drainage issues related to aging materials in older homes.
How Can Our Plumbers Help?
Have you ever experienced a clogged sink, toilet, or drain? If so, our plumbers can help! Our expert plumbers offer several residential plumbing services, including:
Wet Bar Installation
Our plumbers install wet bars for residential homes as well as commercial businesses. Wet bars can be installed in bathrooms, kitchens, and other areas. These wet bars come in different sizes and shapes depending on what you'd like your space to look like.
Toilet Install & Repair
If you need a new toilet installed or need repair work done on an existing one, our plumbers are here for you! We have all the tools needed to do professional installations on any type of fixture. We can also fix issues with your old toilet so it works properly again.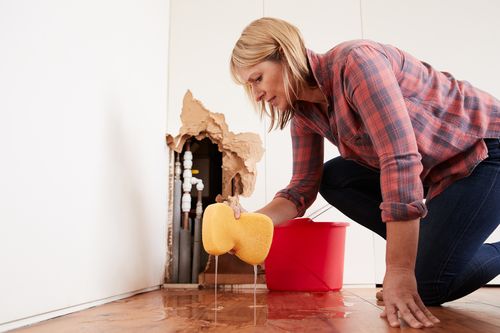 Unclogging of Toilets
Sometimes toilets become clogged because of food items left in them by children. This can cause serious problems for the pipes below ground level if not fixed quickly enough by a professional plumber.
Unclogging of Drains
A clogged drain can be a major problem. It can cause a lot of damage inside your home and can cause your basement or garage to flood. Our plumbers are highly skilled in dealing with clogged drains. They will remove debris that may have blocked the drain.
Pipe Video Inspection
The video inspection provides a detailed look at all of your pipes. This includes everything from your water supply lines to your sewer line and drains. We will inspect for leaks or other issues that may be causing problems as well as any needed repairs.
Leak Detection & Repairs
Clogged sinks, toilets, basement pipes, or swimming pools can cause leaks in your home's plumbing system, leading to expensive repairs later. Our team of plumbers can detect and identify leaks quickly and efficiently.
Gas Line Repairs
Gas lines are an essential part of any home, requiring regular maintenance to ensure they're working properly at all times. If there is a problem with a gas line inside your home or business, we can repair it immediately.
Water Heater Repair & Installation
Our plumbers can install, repair or replace any type of water heater in Boca Raton. So whether you need a new water heater installed or want to repair an existing one, we have the skills and experience to get the job done right.
Repiping
If your old pipes are starting to look outdated and worn out, then it is time to consider repiping. Our plumbers can remove old piping, install new ducts, and put everything back together to make your home look brand new.
Why Choose Our Boca Raton Residential Plumbing?
Below are some of the big reasons to choose Joe Hillman Plumbers.
We Are Insured and Licensed (CFC1427871)
You want to be sure that your plumber has all of the proper licenses and certifications needed to do the job right. As a plumbing contractor, we are insured and licensed to provide you with top-notch services. We are recognized for our experience spanning over 30 years. Our team of licensed plumbers provides the best solutions for your residential plumbing needs.
Experience Spanning Over Three Decades
We are one of the oldest plumbing companies in South Florida and have been serving our customers since the 1990s. We have helped hundreds of families in Boca Raton with their plumbing needs and emergencies, including leaks, flooding, and burst pipes.
Fair Pricing
We offer fair pricing so that everyone can afford our services. Our team has been trained to provide the best possible solutions at competitive prices – no hidden charges or surprise fees.
24-Hour Assistance
We offer 24-hour assistance to all our customers, so if you have a midnight plumbing emergency, please call us immediately. We aim to ensure that you receive reliable service any time of the day or night.
Qualified Plumbers
As part of our commitment to excellence, our plumbers hold the necessary certifications, ensuring they are qualified for their work. Our plumbers also receive training on new technologies and methods to stay up-to-date with the latest developments in the field.
Customer Satisfaction
At Joe Hillman Plumbers, we pride ourselves on providing exceptional customer service every time someone needs us. We consider our customers part of our family! If you have any questions or concerns about anything we do, please don't hesitate to call or email us.
How to Choose the Best Plumber in Boca Raton
When you need an honest and reliable plumbing service, there are a few things to look for in your plumber:
Reputation: A good plumber has a good reputation with their customers, and it's important that you feel comfortable with them. Ask local businesses to see if they've had any problems with the plumbing service.
Services Offered: Ask how many different services they offer (such as drain cleaning or leak detection) and their area of specialization (such as gas lines).
Reviews: Find out about the company through online reviews or recommendations from family or friends who have used them before. Check with the Better Business Bureau to see if any complaints have been filed against the company.
Honesty: A good plumber should give you honest advice about your plumbing system, telling you what needs fixing and why so that you can make informed decisions about how best to take care of your residential plumbing system.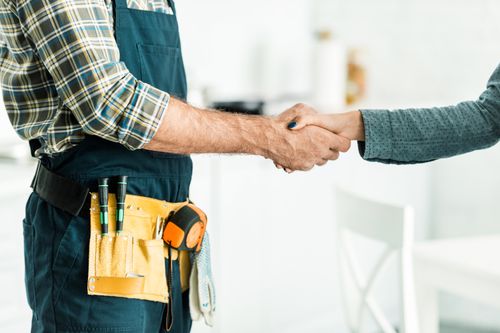 Get Solutions For Your Residential Plumbing Today
If you have a plumbing problem in your Boca Raton home, contact a licensed plumber immediately. If it's not taken care of right away, the problem can become more serious and costly to fix.
At Joe Hillman Plumbers, we have a team of experienced plumbers qualified to help with all types of plumbing issues. Our staff is trained to handle any type of plumbing situation. You can rest easy knowing that you have someone ready to help with your plumbing issues 24 hours a day.
Call us today at (954) 283-5479 or schedule a professional plumbing service online.