When it comes to plumbing, we often find ourselves talking about residential plumbing. But there is another side of the coin: the ever-present Boca Raton commercial plumbing needs of a business and other commercial spaces. From product disposal and general upkeep to fixtures in restrooms, kitchens, and break rooms, every business, large or small, needs reliable plumbing services.
As a business owner in Boca Raton, you know that commercial plumbing is a necessary part of your operations. From office buildings to restaurants, there are a lot of places that need plumbing. And, of course, there are a lot of plumbers in Boca Raton. But how do you know which one is the best?
At Joe Hillman Plumbers, we work hard to bring the very best plumbing services in Boca Raton and we have a reputation for delivering quality. In addition, we take the time to listen to our customers, giving them a higher level of service.
Does your factory have a leak in the main line? Did your faucet finally call it quits after years of use? Whether you need a minor repair or a major installation, you can rely on the expertise of our Boca Raton commercial plumbing services.
Boca Raton Commercial Plumbing Services
Our plumbers are trained and experienced in all types of commercial plumbing services, including:
Commercial property remodeling
Video surveillance
Wastewater pump repair
Storm sewer installation and maintenance
Backflow preventer installation and testing
Septic tank cleaning
Tankless hot water heater repair
Pump and motor replacement
Water filtration system maintenance
Our team can handle any type of project, large or small. So, whether you need help installing a new plumbing system or need a plumber on hand for an emergency, we can help! No matter what type of issue you have, we aim to exceed your expectations every time.
The Benefits of Commercial Plumbing
A commercial plumbing system is a crucial part of any business. It is responsible for the safe and efficient transport of water, gas, and waste in a commercial setting. A well-designed and maintained commercial plumbing system can save a business time and money, and improve the safety and comfort of employees and customers alike.
There are many benefits to having a commercial plumbing system. Here are just a few of them:
Improves Employee Productivity
In a commercial setting, time is money. Employees who have to deal with plumbing problems can lose valuable time that could be spent working. A commercial plumbing system can save businesses time and money by keeping employees productive.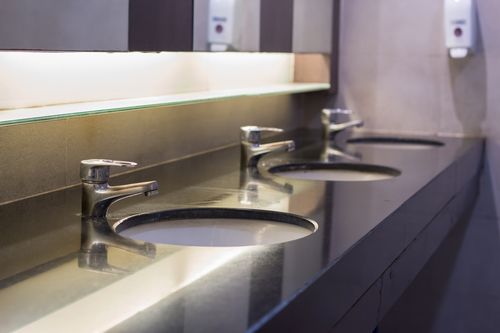 Improves Customer Satisfaction
Customers who are satisfied with a business are more likely to come back and recommend it to others. Conversely, plumbing problems can frustrate customers and cause them to go elsewhere.
Saves Money
Commercial plumbing systems are very durable and can withstand heavy use. This means that you won't have to worry about repairs as often, saving you a significant amount of money in the long run. It can also help you save water. Commercial plumbing systems are designed to be as efficient as possible so that you don't waste any water. This is good for the environment and can also help lower your water bills.
Keeps the Premises Clean
Commercial plumbing helps to keep the premises clean and hygienic. It removes the waste and sewage from the premises, which would otherwise lead to a dirty and unhealthy workplace environment.
It Keeps the Plumbing System Properly Maintained
Commercial plumbing helps to keep the plumbing system properly maintained. This is important because a well-maintained plumbing system will last longer and function more efficiently.
Types of Commercial Plumbing
Commercial plumbing is a broad term that can include any facility or building providing water, sewage, and/or drainage services to its customers. These facilities are often found in businesses, condos, restaurants, schools, hospitals, and other establishments.
Our plumbers can handle any type of commercial plumbing, including:
Commercial Plumbing Installation, Repair, and Replacement
Plumbing installers are always needed to install new plumbing fixtures and equipment. Commercial plumbing installations include everything from new sinks and faucets to sprinkler systems. Plumbers are also needed for the repair and replacement of existing plumbing systems. This includes everything from fixing leaks to replacing broken pipes. We can also provide replacement parts for older fixtures in your business.
Water and Gas Piping
If you have a gas or water heating system in your business, you'll need plumbers to repair or replace any leaks that may occur. Leak detection and repair are vital to prevent serious damage and loss of money due to fire hazards caused by gas leaks. A plumber can determine the cause of the leak and get rid of it quickly before any damage occurs to your building or equipment.
Leak Detection And Repair
Leak detection and repair are also common plumbing services. If you have an issue with your plumbing system, such as a broken pipe or leaky faucet, this service will help you identify the source of the problem and fix it immediately so it doesn't cause any further damage.
Drain Cleaning and Sewer Services
Drain cleaning is the most common type of service we perform for the Boca Raton business community. Our plumbers can clean your drains with a commercial drain cleaner. We also offer sewer cleaning services to remove debris that may be clogging your pipes.
Plumbing Inspections and Maintenance
If you have an emergency, such as a broken pipe or flooding, we can inspect the problem right away and provide you with a solution to fix it quickly. We also offer regular preventative maintenance plans that ensure your plumbing system is functioning correctly and efficiently so your business is free from hiccups.
Water Heater Repairs and Installations
Our plumbers can install new water heaters for you if you're looking for a more efficient way to heat your office space. We also know how important it is to keep your water heater working properly during cold weather months. We can ensure your hot water supply doesn't freeze up over time!
How to Find the Best Plumbers in Boca Raton?
If you're looking for a plumber in Boca Raton, you must do your research. You want a plumber who doesn't gouge you on the price and won't leave your property in worse shape than they found it.
Here are some tips for finding the best plumbers in Boca Raton:
Make Sure Your Plumber is Licensed and Insured
This may seem obvious, but it's worth repeating since plenty of unlicensed people will pull out their papers and claim they're licensed. It's vital to check with your local Better Business Bureau (BBB) to see if anyone has filed complaints against your potential plumber.
Ask About Their Experience
Experience is always important when hiring a plumber. Make sure your potential plumber has experience with commercial plumbing systems so they can do the job properly and safely.
Check Reviews and References
It's also important to check out plumber reviews from other local businesses and past clients on Angie's List or Yelp. These sites tend to be more reliable because they're more focused on consumer satisfaction than simply listing available service providers.
Compare Them with Their Competition
When it comes time for you to hire a plumber, you'll need to compare their rates against other companies' rates. You should also compare their service quality and professionalism. If you can find a company with all of these qualities, that is ideal — but don't be afraid to research more than one option before making your final choice.
Check the Local Better Business Bureau
A Better Business Bureau membership is an excellent resource for finding out how long a company has been around, how long they've been in business and how many complaints they've received over the years. You can also use this information as a guide when deciding which contractor you want to hire for your plumbing project.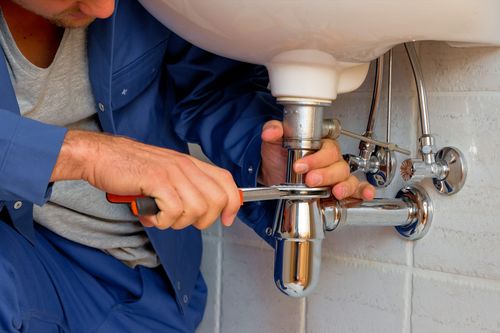 Trust Us With Your Commercial Plumbing in Boca Raton
If you're looking for the best commercial plumbing in Boca Raton, we are ready for you. We have been providing superior commercial plumbing services to our clients for over 30 years, earning a reputation for top-quality service that we pride ourselves on.
At Joe Hillman Plumbers, we are proud to serve the families and businesses of the Boca Raton area. Our technicians are trained on all new equipment, so they will always be ready to handle any commercial plumbing problem. In addition, our company complies with all local codes and ordinances when working on your project. We aim to ensure you have a great experience every time we serve you.
Contact us today and let us help with your commercial plumbing works.