As a homeowner, you know that a plumbing emergency in the middle of the night is a scary encounter, especially if you don't have someone you can call. Regardless of the time it happens, a plumbing emergency can cause confusion and disorientation to your household.
For instance, if you have a blocked toilet, you may have to cancel hosting your friends for several days. This is why you need emergency plumbing services in Port St. Lucie immediately. The residential plumbing technicians from Joe Hillman Plumbers will arrive and fix the issues instantly, saving your home from extensive damage.
Benefits of Emergency Plumbing Services in Port St. Lucie
Whether you're dealing with a blocked toilet, clogged drain, leaking pipes, or any other plumbing issue, you need to understand that the longer you wait, the worse it'll get. Many plumbing companies are only open between 9 a.m. and 5 p.m.
However, plumbing emergencies don't happen during the day only. They can also occur in the middle of the night, and some of them can't wait until regular working hours to get a solution. That is why you can reach out to us for reliable emergency plumbing services in Port St. Lucie.
The following are some of the benefits you get after hiring our services:
Upfront Pricing
When you hire our emergency plumbing services, we ensure that you know what exactly you're paying for beforehand. We'll also ensure that we agree on an affordable price for our services before work commences.
This way, you're in control of everything that happens with your plumbing system. The best thing about upfront pricing is that it makes it easier to stick to your budget or adjust it accordingly and get high-quality emergency plumbing services.
Prompt Services
Whenever you're facing a plumbing emergency in your home, time is of the essence. Therefore, you want to ensure that you reach out to a plumbing company that will arrive on time, diagnose the plumbing issues quickly, and fix the problems immediately. This way, your household can return to operating normally.
Expert Repair and Replacement Work
Another benefit you get from hiring our emergency plumbing services is that our technicians will always arrive fully-equipped to fix any plumbing issue you may be experiencing. Additionally, our technicians are experienced and well-trained for all kinds of underlying issues causing plumbing problems.
Therefore, you're guaranteed that we'll fix your plumbing issues expertly and without causing an unnecessary inconvenience. We'll also clean up all the debris after completing the job.
No Overtime Charges
As a homeowner, you don't want to waste your time reaching out to a plumbing company that will charge you more to fix your plumbing emergency after hours. We're always available 24 hours a day, every day of the week, and we never charge any overtime charges for lengthy and last-minute repairs. Our price is always the same, whether you need our services day or night.
Licensed and Insured Plumbers
One of the biggest advantages of hiring our emergency plumbing services is that all our plumbers are licensed and insured. This means that if we end up causing any damage to your home, you won't be responsible for the repair costs. Additionally, our plumbers are well-trained and have undergone several apprenticeships and taken exams to get their licensing.
Our plumbing technicians also receive specialized training and continuous education to keep them up to date with the latest plumbing technologies and trends. This means that you can count on us to deliver high-quality plumbing services and get the job done the first time.
The Most Common Plumbing Emergencies
If you encounter a plumbing emergency at your home, you don't have to fix it by yourself or wait for regular business hours to have a plumber fix it for you. Here at Joe Hillman Plumbers, we specialize in all kinds of plumbing emergencies, including:
Flooded basements
Sump pumps
Cesspool backups
Burst pipes and clogged drains
Leaking water lines and heaters
Broken drain lines
Sewage and lift pumps
Clogged and running toilets
Dripping faucets
How to Handle a Pipe Burst Emergency
Very few plumbing emergencies are as damaging as a pipe burst. An unexpected pipe burst can easily result in extensive water damage in your home in a matter of a few hours. Therefore, a pipe burst requires you to act fast and reach out to us for emergency plumbing services.
If you ever encounter a pipe burst in your home, follow the following steps as you wait for technicians to arrive:
Please don't panic. It will only waste valuable time that should be directed toward finding a solution.
Make sure you turn off the main water valve so that water can stop running through the pipes.
Contact emergency plumbing services in Port St. Lucie to come and help with the repairs.
While you wait for the technicians to arrive, move your personal belongings, such as furniture, away from the affected areas.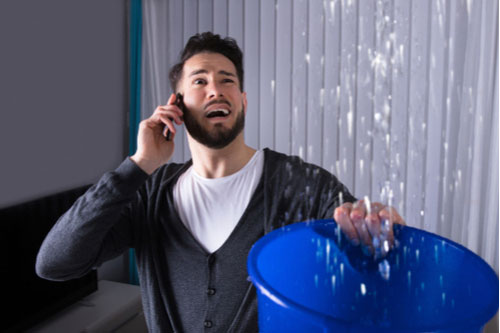 What Are the Main Causes of Gas Leaks?
A gas leak is a dangerous plumbing emergency that can result in property damage and even loss of life if it's not fixed immediately. If you encounter a gas leak in your home, you need to contact emergency plumbing services right away before the situation worsens.
The following are the leading causes of gas leaks in homes and commercial buildings:
Worn out seals and valves
Damaged gas lines due to rust and other debris particles
Faulty or malfunctioning gas appliances
Gas lines that are damaged by physical causes and extreme weather conditions.
Signs Your Water Heater Needs Emergency Repairs
For most Port St. Lucie homeowners, hot water is a necessity. Therefore, it's also essential that you look out for potential water heater problems and have them fixed in ample time before they lead to unnecessary financial losses.
Ensure that you reach out to emergency plumbing services to have a look at your water heater if you see any of the following signs:
Loud and unusual noises coming from the unit
Leaking tank or water pipes
Uneven or slow water heating process
Rust and other signs of corrosion
How to Avoid Dealing With Clogged Toilets
A clogged toilet is undoubtedly the most frequent yet frustrating plumbing emergency most homeowners in Port St. Lucie deal with. Such a plumbing emergency can be devastating for households that rely on one bathroom.
The following are some things you and your household need to do to lower the chances of dealing with a clogged toilet:
Try not to use too much toilet paper than you need.
Flush more than once if necessary.
Never flush any non-biodegradable products down the toilet.
Install child locks on the toilet seat to prevent children from flushing toys and plastic objects down the toilet.
Use thinner toilet paper if possible.
What Doesn't Constitute a Plumbing Emergency?
Many homeowners view every plumbing issue as an emergency, and they want it fixed in the shortest time possible. However, if you encounter a plumbing issue at your home, it's best to ask yourself whether it's something that can wait for the following day or if you should get it fixed right away.
For instance, if your home isn't at any risk of water damage and your household isn't in any danger, this may not be a plumbing emergency. You can always reach out to us at any time of the day or night, and we'll help you verify whether the plumbing issue you're facing is severe enough to require an emergency crew. If it's an emergency, we'll send our technicians right away.
Commercial Emergency Plumbing Services
Commercial plumbing emergencies tend to be bigger and more complex than residential emergencies since they affect more people. Note that a plumbing emergency can occur anytime, whether during business hours or after hours. Such an emergency will likely delay business operations and affect revenue if it's not fixed in time.
Even a simple water leak can easily leave a bad impression on guests or cause a chaotic situation at the workplace. If your business can't afford any downtimes, you can reach out to us for all your commercial emergency plumbing needs.
We understand your business needs for immediate plumbing services, and we'll do everything possible to reinstate normal operations in the shortest time possible. We serve all kinds of businesses, including restaurants, hotels, bars, condos, warehouses, retailers, and office buildings, among others.
Contact Us Today for Emergency Plumbing Services in Port St. Lucie
Plumbing emergencies are capable of causing unforeseen water damage and financial loss at your home if they're not handled in ample time. At Joe Hillman Plumbers, we have experienced licensed technicians with the proper training to help with your plumbing emergencies. Call (954) 283-5468 to schedule an appointment in Port St. Lucie.