Plumbing is one of the most critical components of any property. As a homeowner, the last thing you want to deal with is puddles of water, leaking pipes, blocked drains, and overflowing toilets. You want the entirety of your plumbing system to always work properly.
The best way you can guarantee this is by hiring a plumbing company that offers professional plumbing services that will review potential issues before they worsen. At Joe Hillman Plumbers, we provide the best plumbing services in Port St. Lucie for commercial and residential buildings.
Why Choose Our Port St. Lucie Plumbing Services?
We know you want to keep your home or commercial building functioning in the best way possible. However, we also understand that you don't want to spend more money than you must on upkeep. There is always that desire to save money, pushing some homeowners to try their DIY (do it yourself) skills to fix plumbing issues.
While DIY methods may address minor plumbing issues, most complex plumbing issues require professional repair services. The following are some reasons why you may want to hire our Port St. Lucie plumbing services rather than do the work yourself:
Access Our 30-Plus Years of Experience and Knowledge
One of the biggest reasons you want to hire our Port St. Lucie plumbing services is that our plumbing technicians have been specifically trained for this job. Since they have the experience and expertise in this area, they can promptly identify the problem with your plumbing system and implement the most effective solution possible.
On the other hand, if you try fixing the plumbing issue by yourself, you may end up causing a bigger problem or another challenge with your plumbing system. Before you hire a plumbing company to conduct work at your Port St. Lucie home, you will want to check that they are licensed and certified to provide the plumbing services you need. We pass that check.
Use Our Tools and Equipment
If you plan to fix a plumbing problem yourself, you may have to buy and use tools and equipment you may not be familiar with or know how to use. If you hire professional plumbing services, our technicians will come prepared with the right tools and supplies to help them fix the plumbing issue efficiently.
This also means you don't have to incur the additional cost to purchase plumbing tools and supplies you may never use again after the issue is fixed.
Adhere to Plumbing Codes
Another important reason to hire our Port St. Lucie plumbing services is we understand the national, state, and local plumbing codes. This is particularly important since all plumbing work in your home should be done according to the correct plumbing codes. This ensures your home follows all the respective legal regulations and that it remains sellable in the future.
Ensure Safety
Every homeowner knows that the safety of their home doesn't have a price. Your plumbing systems are connected to appliances that transmit electricity. Therefore, taking on some plumbing projects, such as changing the water heater, can be very risky, especially if you've never done it before.
Professional plumbing companies are familiar with all the safety protocols they must follow when working on your plumbing systems. We will fix any plumbing issue you have without endangering your household's well-being.
Receive Ongoing Support
Hiring professional plumbing services means you also get premium-quality service, even after we fix the problem. If our technicians see any cause of concern, they will alert you in real-time and inform you on how to prevent such issues. Our plumbing company also offers emergency plumbing services whenever you need them.
Save Time and Money
Some people think hiring professional plumbing services is expensive, so they would rather fix the problem themselves. Due to the lack of plumbing experience and expertise, the exact plumbing issue will likely happen again, and fixing it again will increase the costs and waste more of your time. On the other hand, professional plumbing services can fix the problem, thus saving you money and time in the long run.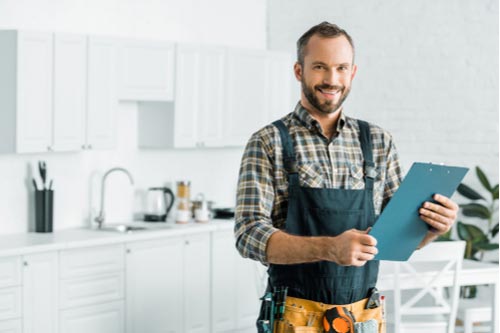 Professional Plumbing Services We Offer in Port St. Lucie
At Joe Hillman Plumbers, we deal with many plumbing issues, ranging from simple repair work and routine maintenance to installing new plumbing systems and appliances.
Our plumbing services include:
Do You Need Commercial Plumbing Services?
The plumbing systems in commercial buildings must be well-built to handle the vast workloads every day. However, it doesn't end there. These plumbing systems should also be customized for the buildings they serve.
Different commercial properties in Port St. Lucie, such as cafes, major restaurants, retail stores, condos, hotels, and independently owned shops, have different needs and features that set them apart from other buildings in the city.
Therefore, you need to hire a professional plumbing company that understands your building's unique needs and handles them appropriately. You can count on us to provide you with the commercial plumbing services you need.
24/7 Emergency Plumbing Services
You can encounter a plumbing issue at any time of the day or night. Plumbing issues, such as significant leaks, clogged toilets, and unexpected failure, can lead to a substantial inconvenience at your home or commercial building.
Since such problems can't wait until regular business hours to be attended to, you need a plumber who can fix them right away at any time of day or night. You can always count on us to offer emergency plumbing services whenever you need them.
Contact Joe Hillman Plumbers Today for All Your Plumbing Needs
Are you looking for reliable plumbing services in Port St. Lucie? Joe Hillman Plumbers' licensed technicians offer a wide variety of professional plumbing services in the area. Call us at (954) 283-5468 to schedule an appointment today.